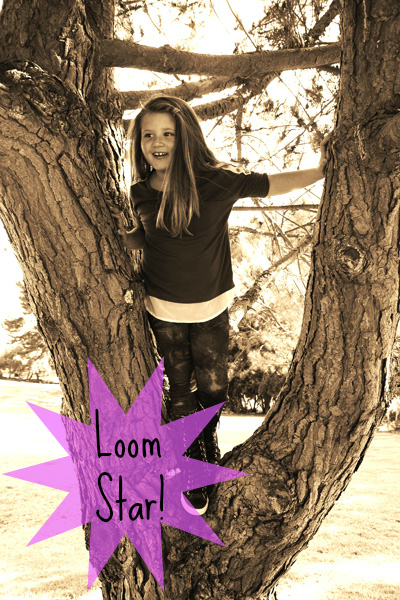 We're continuously blown away by the creativity and generosity within the Rainbow Loom community. People of all ages are doing wonderful things with their looms ! Whether they giving away bracelets to show support and concern for others; raising money for a cause; or creating amazing projects with their looms, we want to recognize these awesome individuals by sharing their inspiring stories. We hope to make this a regular series, so please drop us a line at info(at)loomlove.com  if you know someone who you think is a Loom Star!
Our first Loom Star will definitely warm your heart!
Name: Mia LeRoux
Age: 8
Why is she a Loom Star? Mia is the founder of Looms for Love, a  nonprofit organization dedicated to spreading cheer in hospitals and nursing homes. Mia and her friends create Rainbow Loom bracelets and handmade cards, which they hand-deliver to the residents of these facilities. Mia has inspired kids across the country to do the same. Her goal is to grow a nationwide community of caring children who do good deeds and recognize the impact they can have by working together.
According to Mia's mom Tracy LeRoux, Looms for Love is not just about making and giving bracelets; it's about spending time with the recipients.
"The visiting and sharing time is MORE important than the bracelet or card itself," she says. "The card and bracelets are small tokens of appreciation and something we can leave behind."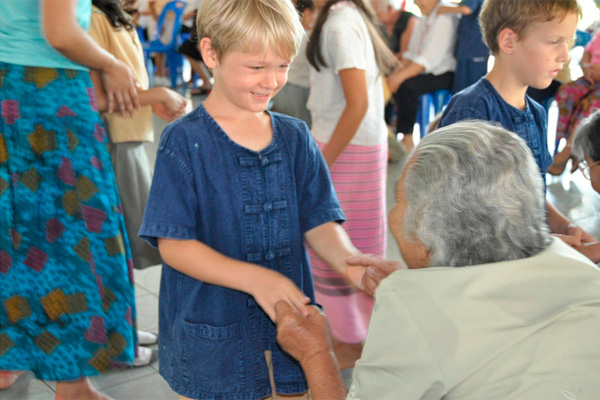 Looms for Love also donates Rainbow Loom kits and supplies, as well as bracelets and cards to Ronald McDonald houses.
"Ronald McDonald Houses are a home-away-from-home for families whose children are receiving medical care for premature birth, serious injury, illness or surgery at local hospitals," she says.
Kids all over the US have been inspired by Mia's story and are following in her footsteps.
"There are currently kids in in nine states doing what we call "Create and Collect" … they are groups of kids (i.e. Brownie or Girl Scout troops, elementary school kids etc.) making bracelets and either donating to their local charities, or sending the bracelets to us to donate," explains Tracy.
We love what Mia is doing, and we hope she will continue to inspire others to do great things with their Rainbow Looms!
If you'd like to donate bracelets to Looms for Love, or you'd like more info on starting your own chapter, go to LoomsforLove.org.