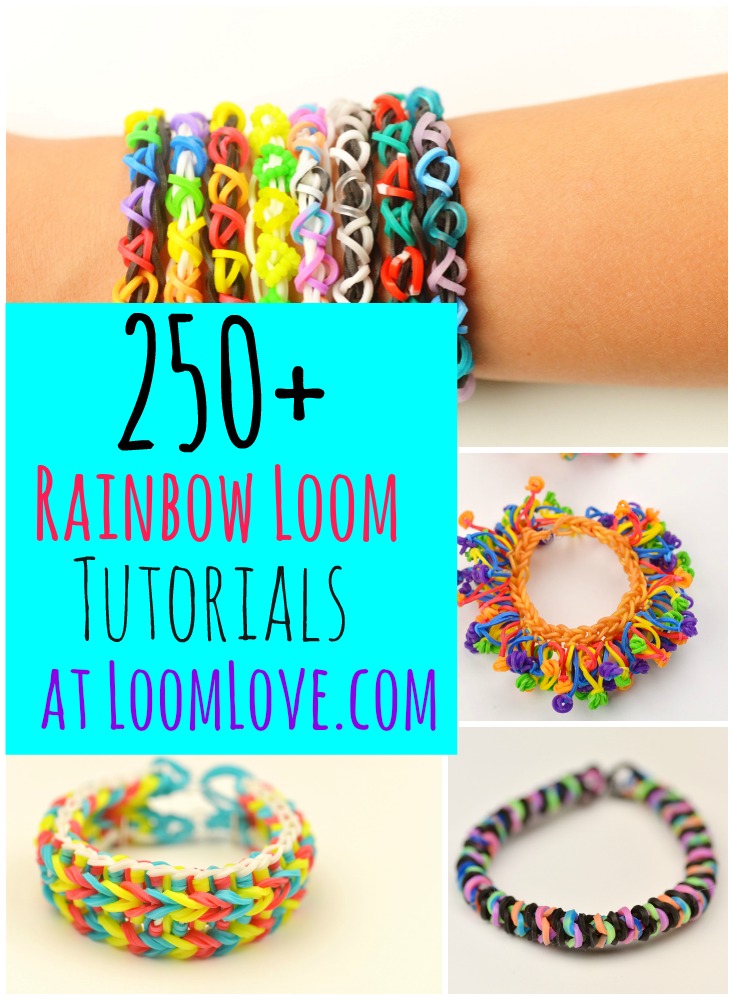 By Christina (Emily and Madeline's mom)
It's hard to believe that we now have more than 250 Rainbow Loom band designs on LoomLove.com!
When we started our blog back in October we had no idea how crazy popular Loom Love would become. We now receive more than 1 million unique visitors each month!
Who knew that a simple 'toy' (Madeline received a Rainbow Loom for her birthday in September 2013 from her Aunt Tracy) would take our family on such an adventure!
Every loom band on this website has been made by Emily, 10 and Maddie, 8 (except for the Moxie  –  I made that one!) and more than 70 are their own original designs. Emily and Maddie have placed each of the 250+ designs into one of three categories: easy, challenging, and very challenging. This makes it easier to search bracelets by skill level.
We've put heaps of time and hard work into creating Loom Love (our veggie garden is choking on weeds, the art room looks like the aftermath of a glitter war, and the living room looks like Santa's elves have transformed it into a Rainbow Loom sweatshop), but we wouldn't change a thing!
We are so grateful to all of our fans who keep coming back to check out our latest loom band designs. We've had so many wonderful comments over the past few months; it's truly inspiring! We love it when kids let us know that Loom Love has motivated them to tackle new loom band designs and not give up.
You guys rock!
Breaking News: We are in the process of giving our site a brand new look – so stay tuned for some awesome changes. We're getting our site all gussied up for the launch of our book. That's right, Loom Love is writing a book about Rainbow Loom!  The book will be available in Spring 2015 and it will be published by Quarry Books.