We've all seen the Starburst Bracelet in rainbow colours. They're uber popular because they look great. But what other color combinations work for this type of bracelet? Here are some of our faves:
We love this unique colour combo by CutsieTootsieProps.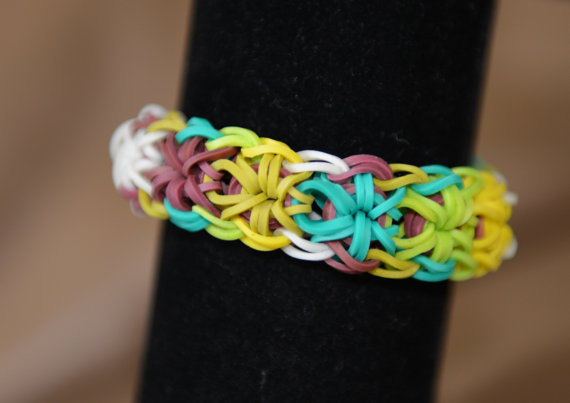 This pastel Starburst has beads! Adorable! By BandsbySydney.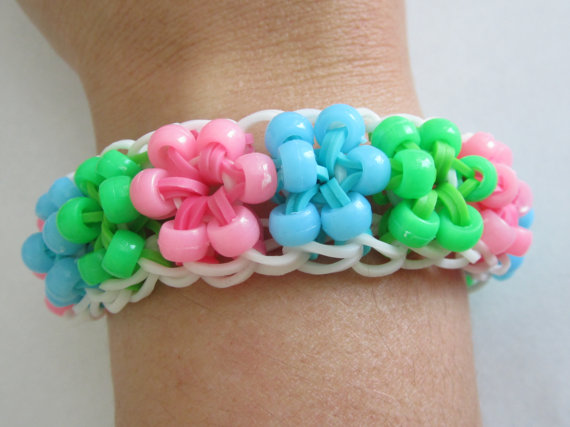 Grey looks great with teal, green and purple centre in this bracelet by LetsBandTogether.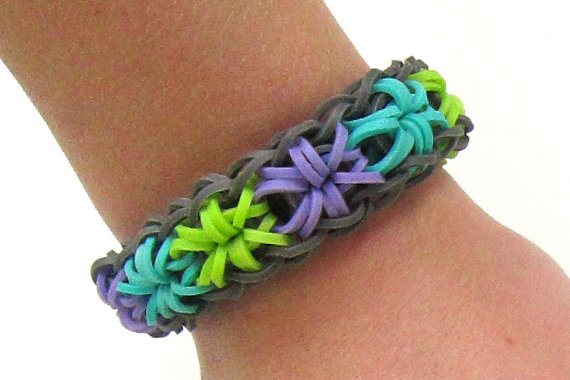 Loving the red and blue, framed by the black bands in this bracelet by BowdaciousCrafts . It reminds us of a granny square afghan!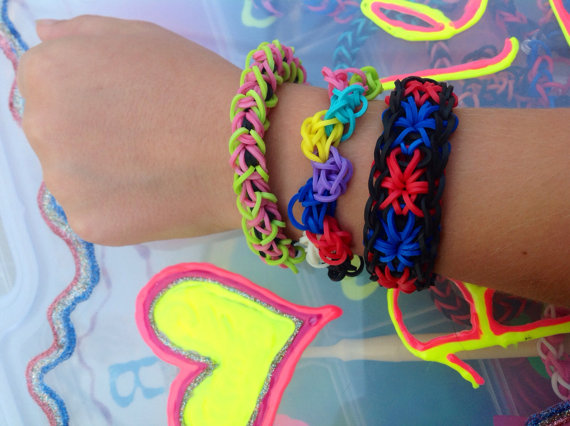 We love the lime green, orange and white combination in the bracelet on the left  The colors make it look vintage 1970's! (We loved it so much we attempted the Zippy Chain bracelet in this color combo. Fail!) Bracelet by SmileStuf.