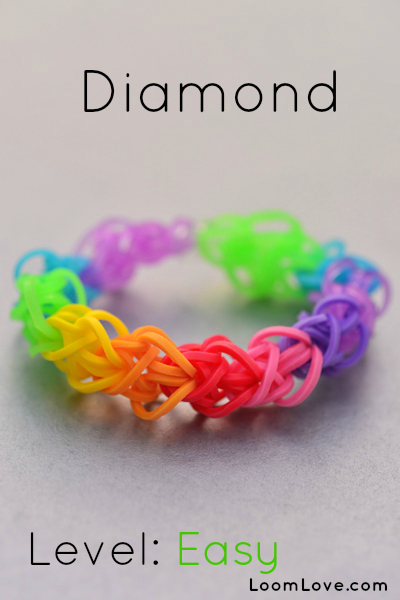 Shine bright like a diamond with this Diamond Loom Bracelet! If you are a beginner, this might take you more than one attempt. Once you get the hang of it, this pattern is one of the easiest to make.
We like using four bands of each color for this bracelet as shown above and below: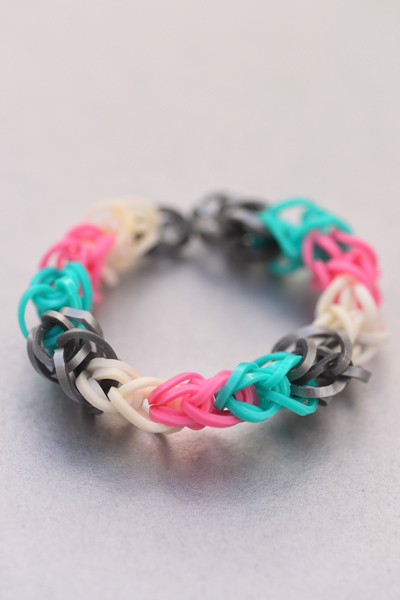 This Diamond loom bracelet uses two of each color rubber bands, as shown in the recommended instruction video below.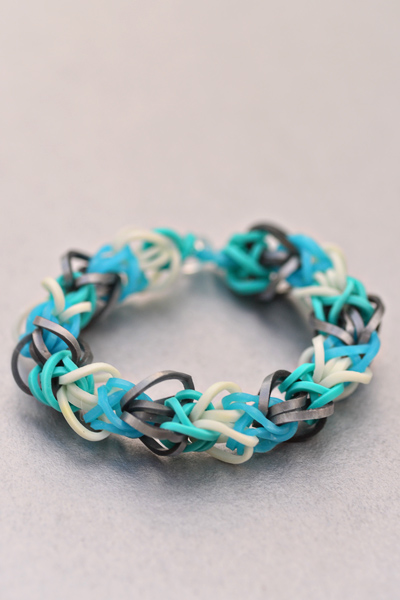 Here is the instruction video that we recommend for the Diamond Pattern Bracelet: