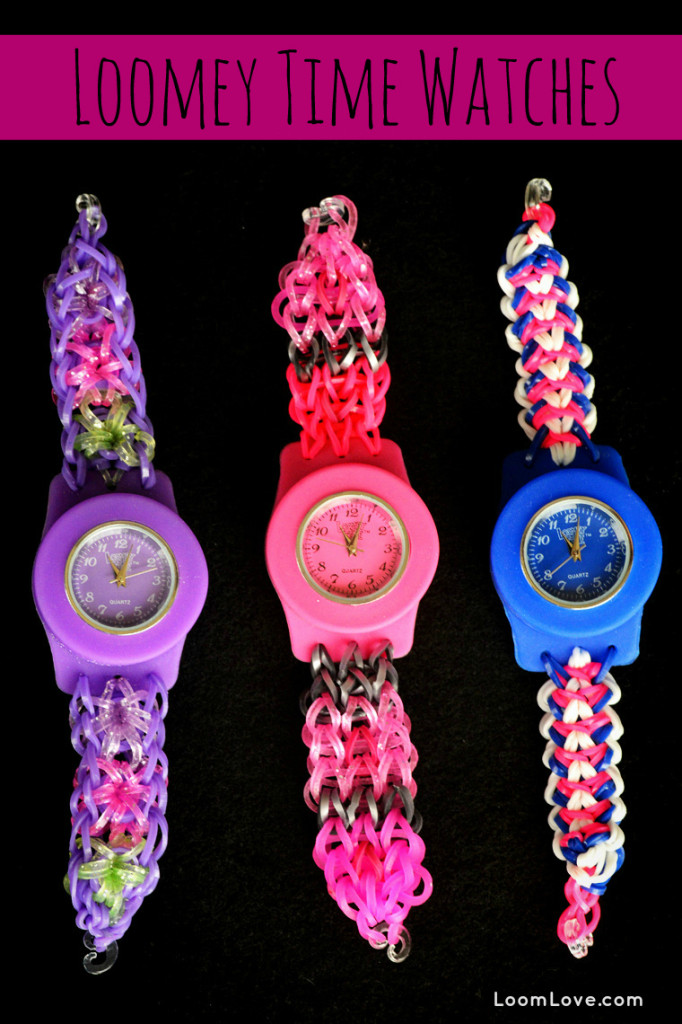 Now you can sport fabulous Rainbow Loom designs and know what time it is!
Loomey Time Watches give you the ability to design your own Rainbow Loom watch bands.

Keep in mind that not all bracelet designs will work. We had success with the Starburst, Cube and Warrior patterns, as shown in the photos.
We gave one to our friend for her birthday and she loved it!
Watches are $8.49 and come in a variety of colours. You can purchase them here.