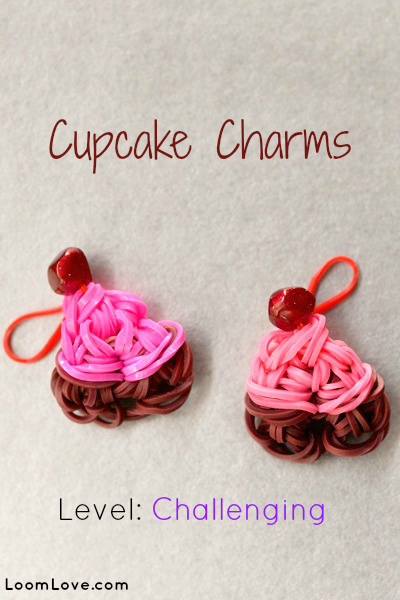 Our cupcake charms are LoomLove.com originals! We came up with this idea after devouring a cupcake that our mom made!
We decided to make 'chocolate' cupcake charms, but you could also make vanilla cupcakes, using yellow bands instead of brown.
We think the red bead is the perfect finishing touch for the cupcake, but you can still make it without one.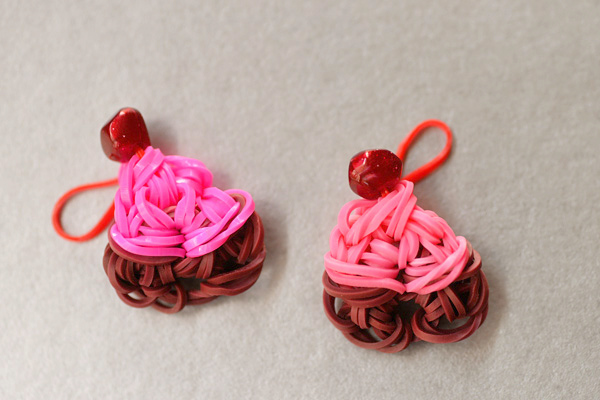 Here is our video tutorial on How to Make a Rainbow Loom Cupcake Charm: