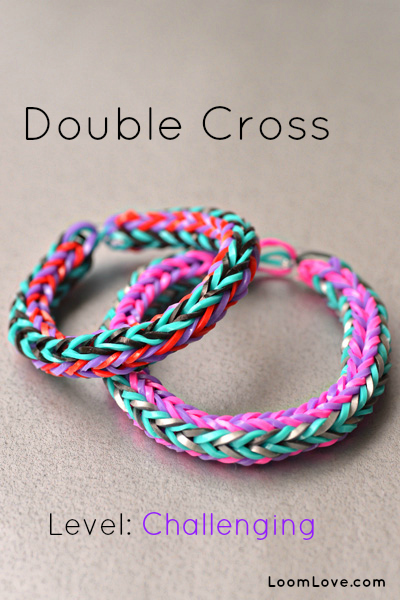 We thought we invented this Rainbow Loom bracelet, but after a quick search on Youtube we found that it already existed as the Double Cross. That's the thing with Rainbow Loom – with over one million looms out there, there's a pretty good chance that no matter what you come up with, somebody has already done it.
The Double Cross bracelet is fairly straightforward – if you can do a Fishtail, you can probably create this bracelet without a problem. However, it is time-consuming. One bracelet can take up to half an hour to make. Given the result, we think it's well worth the effort.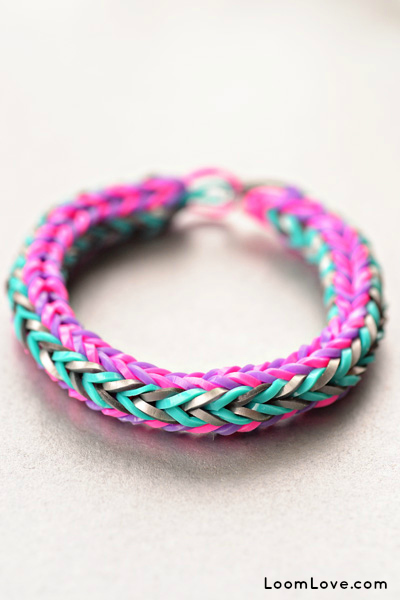 We love this bracelet so much, that we made our own How to Make a Double Cross Bracelet tutorial on Youtube. It is our first tutorial!