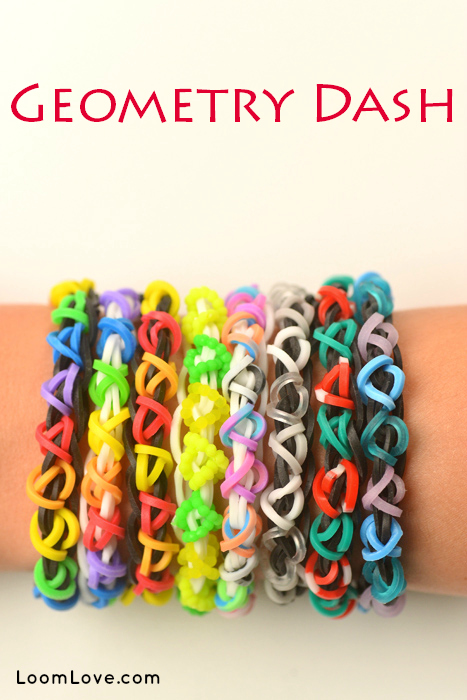 If you are looking for an easy and fab loom band design, try our latest creation, the Geometry Dash.
We love this design so much, we made a whole bunch!
After we posted our video, someone let us know that this design was posted several months ago by a fellow Youtuber (you can check out his video here.)
We didn't see the video prior to creating the video. We make every effort to make sure the designs we create haven't been done before, but with so many Rainbow Loom tutorials out there, some overlap of designs is inevitable.
If you'd like to make your own Geometry Dash bracelet, watch this video: