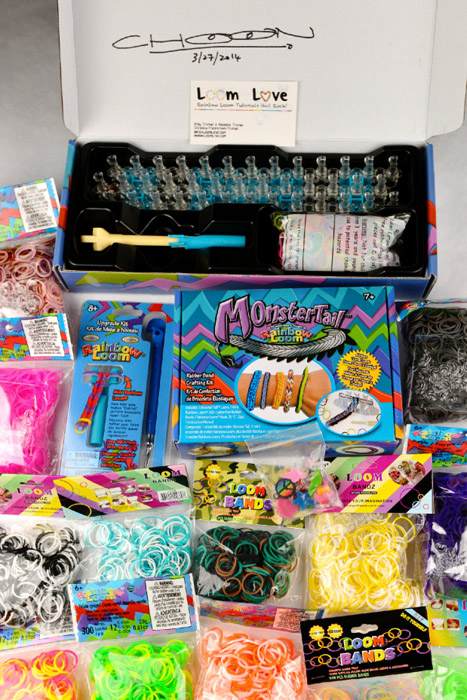 Our Epic Rainbow Loom Giveaway was so wildly successful (we had more than 10,000 entries), that we are going to have another one soon.
Meantime, the moment you've all been waiting for is here. The winner of the Epic Rainbow Loom Giveaway is ….. Amy S from Scarborough, Ontario, Canada.
Here is the Rafflecopter screenshot. The first random selection was Miriam from Spain. Unfortunately, Spain was not a country that was included in the giveaway so we had to choose another random winner.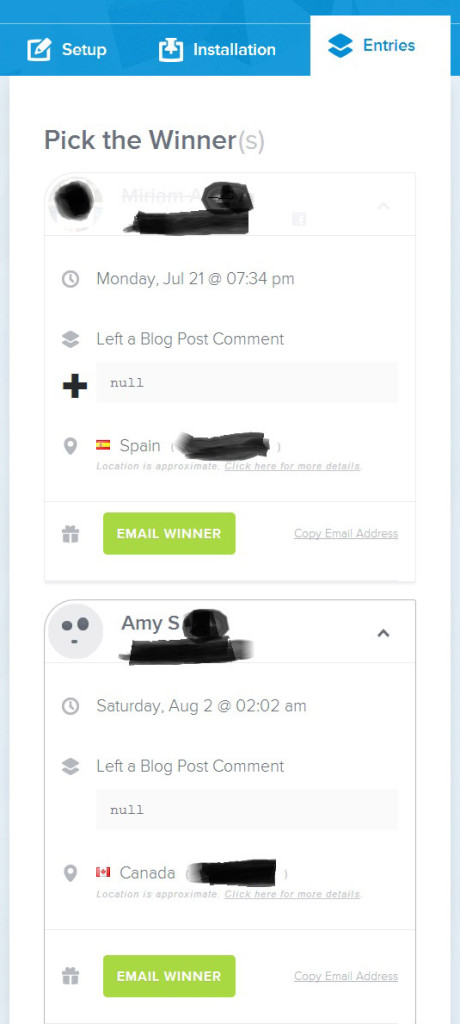 Amy will be sent the following:
a Rainbow Loom kit signed by the inventor, Choon Ng
a MonsterTail loom
a Rainbow Loom metal upgrade hook
a package of 8 charms
5,000 loom bands including solids, glitter, tie dye,  glow-in-the-dark, camo, and flesh colored bands.
Thanks to everyone who entered! Stay tuned for our next contest.