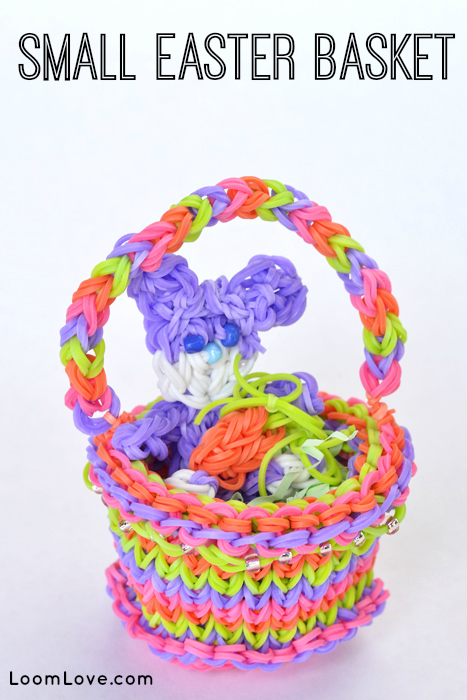 We already made Craft Life's Large Rainbow Loom Easter Basket, so why not make the smaller version to go with it? Truthfully, we like this one even better!
We added glass beads to ours to make it a little fancier.
The purple bunny inside the basket is Marloomz Creations Easter Bunny. We think he's found the perfect spot!
Want to make your own Small Easter Basket? Go here.