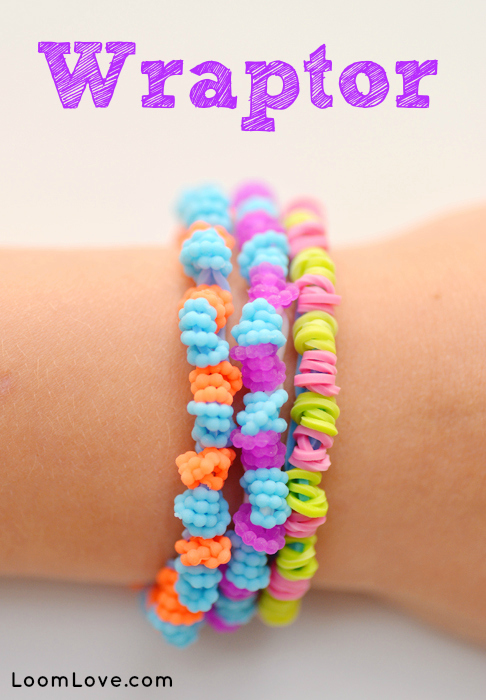 If you are looking for an easy and unique loom band bracelet, try our brand new Wraptor Rainbow Loom Bracelet.
It looks great with bubble bands (as pictured above) as well as solids.
For those wondering where the bubble bands came from, we got ours at a store in our local mall called "Showcase". They have an online store, but we're not sure if they sell the bands there. You can take a look at shopatshowcasecanada.com.
Want to make your own Wraptor bracelet? Watch our video: