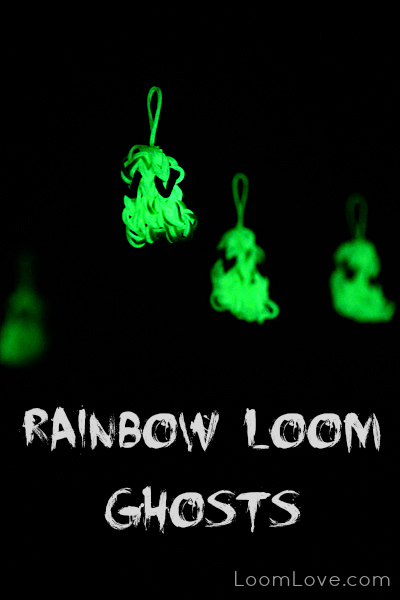 We learned how to make these cool, glow in the dark ghosts from Made by Mommy.
We found her instructions to be very clear and easy to follow. Once you've made a couple of these, they are easy peasy!
The glow in the dark bands look the best for these charms.