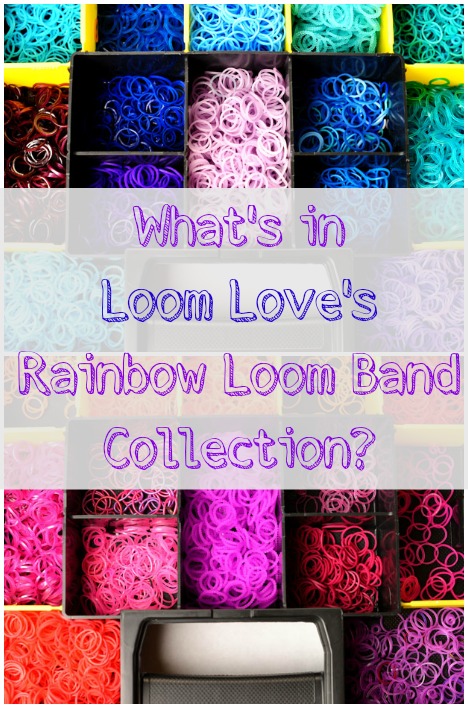 We've had lots of requests from our fans to show everyone our rubber band collection and how we store our Rainbow Loom Bands. So today, we're going behind the scenes to show you just that!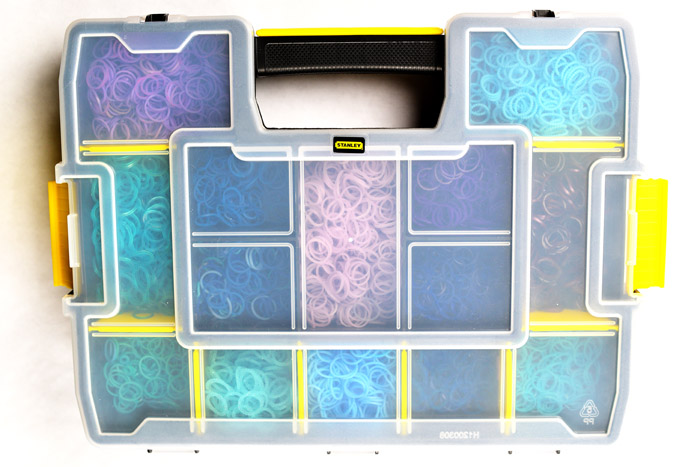 What do we use to store our Rainbow Loom bands? We use stackable plastic organizers made by Stanley that we purchased at our local Home Depot. You can also get them here. The instant we set eyes on it we knew it was perfect for our loom band collection. The sections are dividable and deep with lots of room for bands. Another awesome feature is that you can stack the cases on top of one another and lock them into place. At $12 CAD for a two cases, you can't beat the price! We highly recommend this case for avid loomers!
When it comes to sorting our bands, we prefer to organize them by color. We have a A LOT of rubber bands, and things can get out of hand pretty fast, so we try to make sure we always put our bands in their proper spots when we are done with them.The fact that we have a kitten who loves to get into mischief (rubber bands and animals are not a good mix!), motivates us to keep the bands contained.
Here is the Loom Love Rainbow Loom Band Collection: (Our Persian Bands and Pastels aren't pictured. We need to buy another case!)
Shades of Purple and Blue Rainbow Loom Bands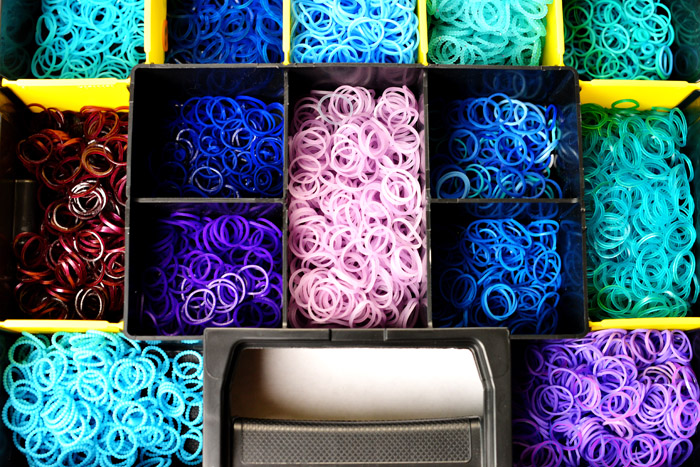 Shades of Green and Yellow Rainbow Loom Bands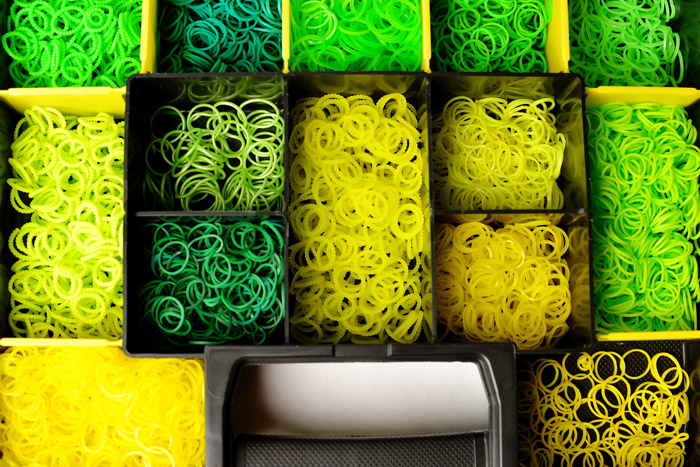 Shades of Red and Orange and Pink Rainbow Loom Bands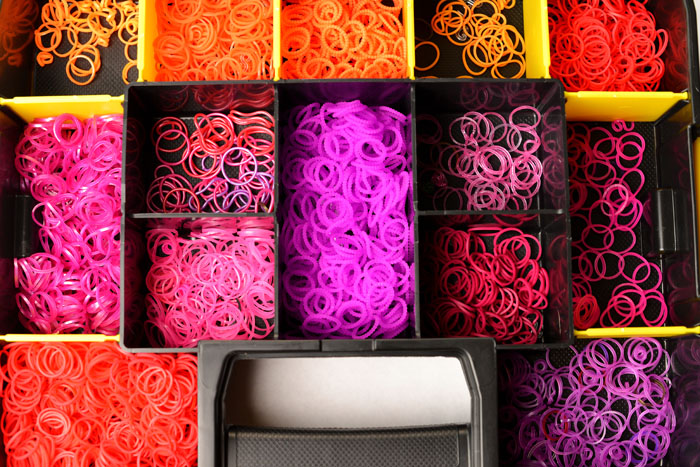 Polka Dot Bands and Tie Dye Rainbow Loom Bands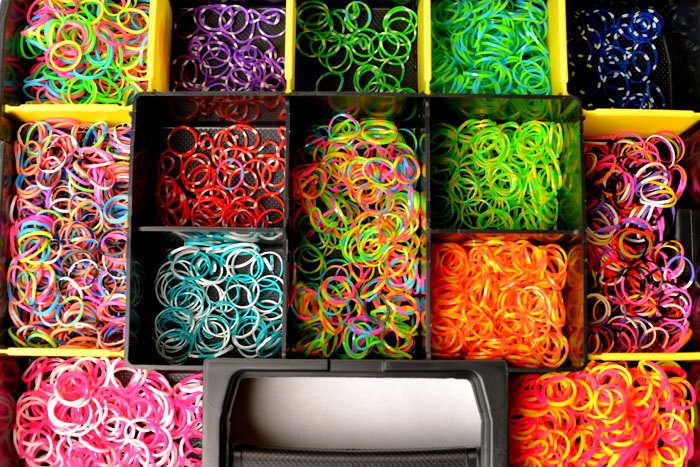 Rainbow Loom Metallics, Browns and Neutrals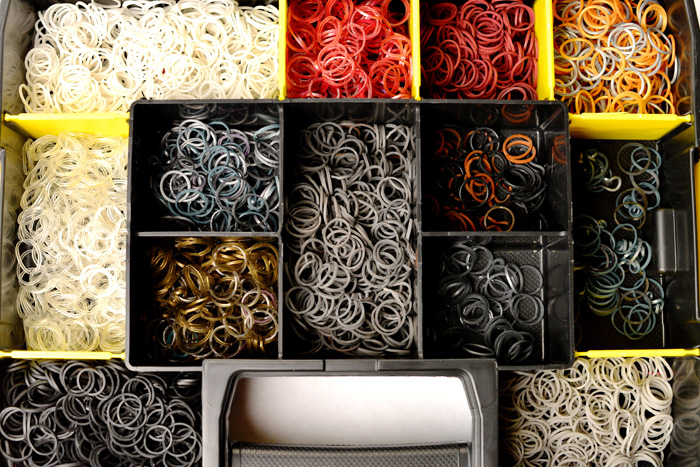 And there you have it – Loom Love's band collection! What do you use to store your bands?