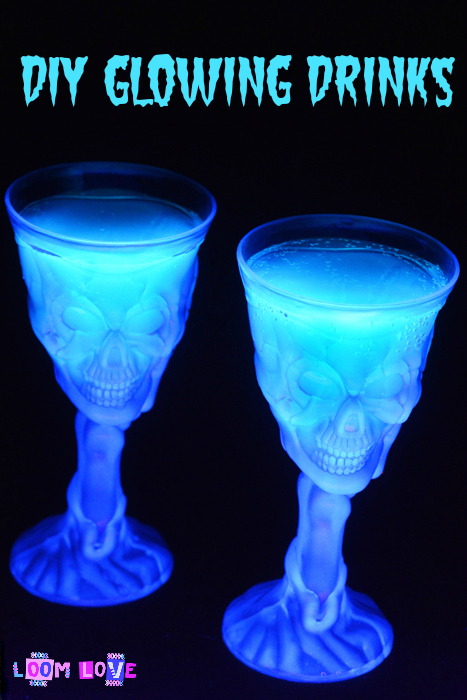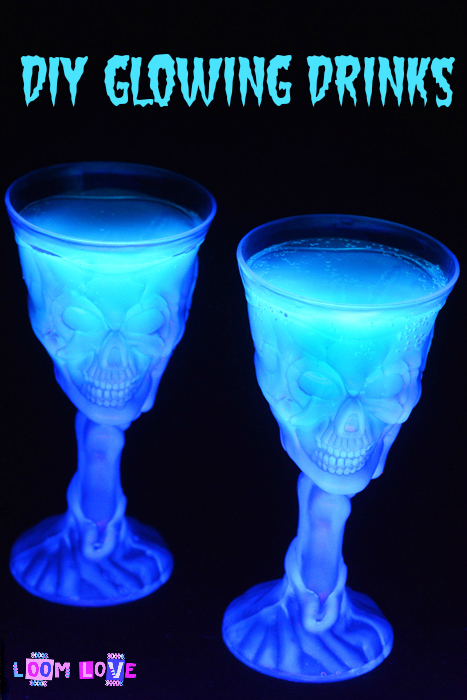 Did you know that you can make drinks that glow in the dark simply by adding Tonic Water?
A substance called quinine makes tonic water fluoresce under black light.
We made our potable potions with ginger ale, sour apple flavouring, and tonic water.
Tonic water has a grapefruit-like bitterness, so if you are sensitive to bitterness, then you might not be crazy about the taste of these drinks. Emily didn't mind the taste:
You will need:
1/3 to 1/2 cup of Tonic Water
2/3 cup of ginger ale
1/8 cup sour apple flavoring or flavor of your choice (you could also use grenadine)
Give it a stir and drink if you dare!