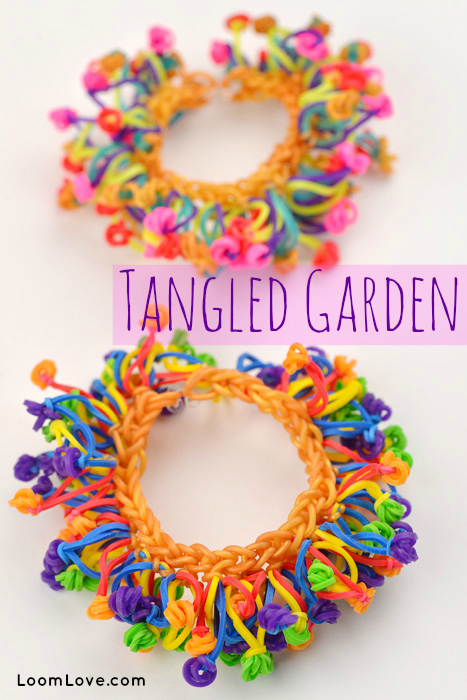 The Tangled Garden is the first bracelet we've designed that doesn't require a Rainbow Loom. All you need for this whimsical pattern is a Rainbow Loom hook or a crochet hook and loom bands in a variety of colours.
It's crucial that you know how to create a slip knot with your bands before you attempt this design. Once you've mastered that, you should have no problem creating this pattern.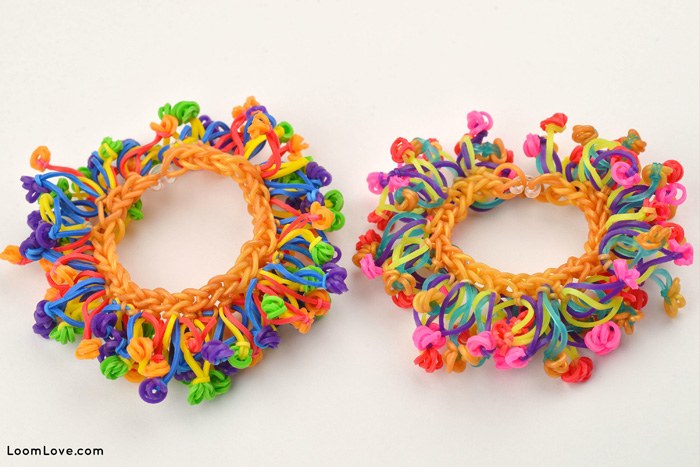 You can wear it on your wrist, or your ankle.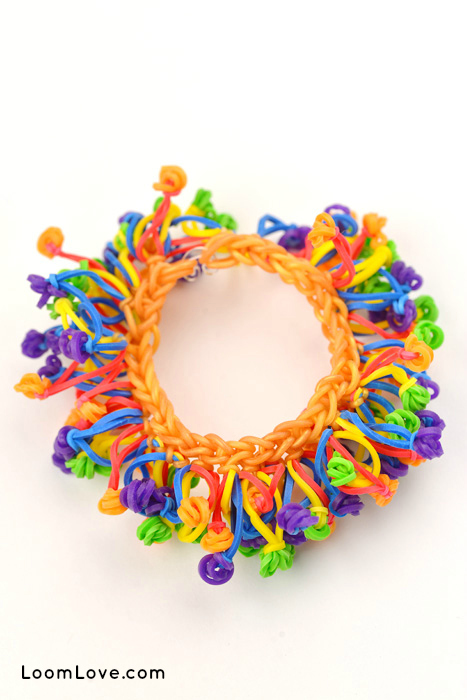 Want to make your own Tangled Garden bracelet/anklet? Watch our tutorial: