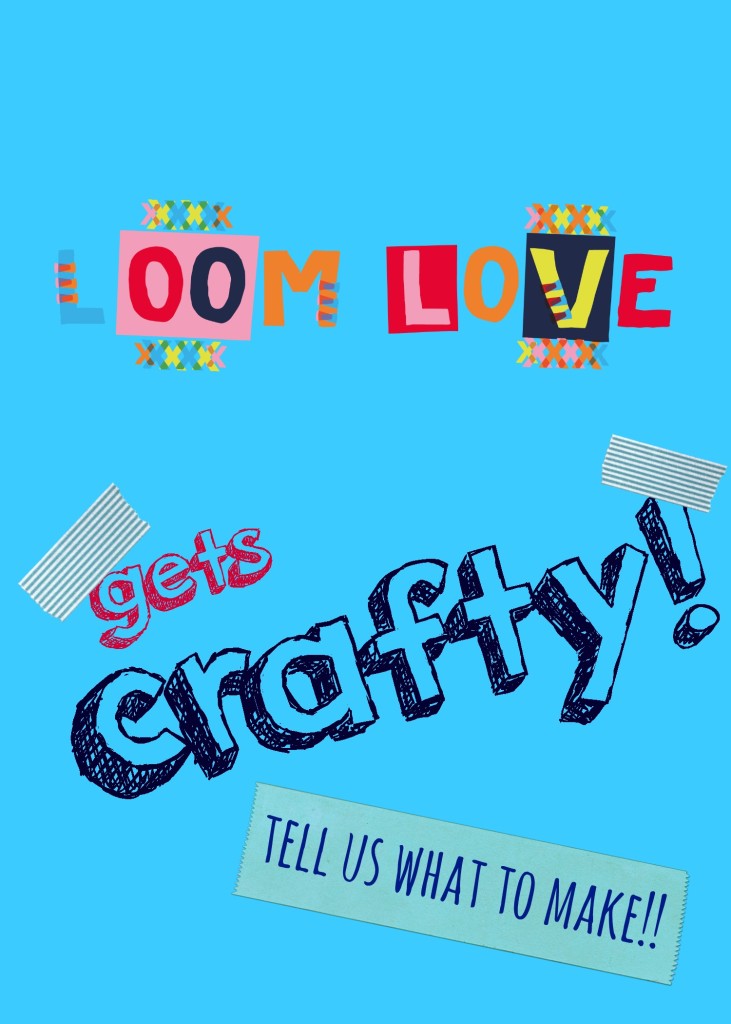 The Loom Love ladies have a fondness for just about anything that involves paint, glue or glitter. We've made heaps of arts and crafts projects over the years, and to tell you the truth, we are missing our craft room A LOT! Don't get us wrong – we are still crazy about Rainbow loom, but we are super eager to get out our craft supplies and create! That's where you come in.
We'd love to know what type of craft tutorials you think we should make on our Youtube Channel. (Don't worry –  we will still be making Rainbow Loom tutorials!)  Is Duct Tape your thing? Let us know! Maybe you like Washi Tape, Pom Pom Animals, Suncatchers? Maybe you want us to make tutorials on how to make lip balms or bath fizzies? Maybe you think we should ditch the craft supplies and head to the kitchen to whip up some yummy kid-friendly edibles?
Leave a comment below to let us know what what type of tutorials you'd like to see on Loom Love's Youtube Channel. To thank you for your input, we will be randomly selecting one commenter below to receive 10 packs of loom bands! (The prize pack is open to those living in the following countries: USA, Canada, Mexico, UK, Ireland, France, Spain, Germany, Netherlands, Belgium, Australia, New Zealand and Philippines.)
So go ahead and let us know what you'd like to see! You have until 7:00 PM EDT, September 30, 2014 to leave a comment.