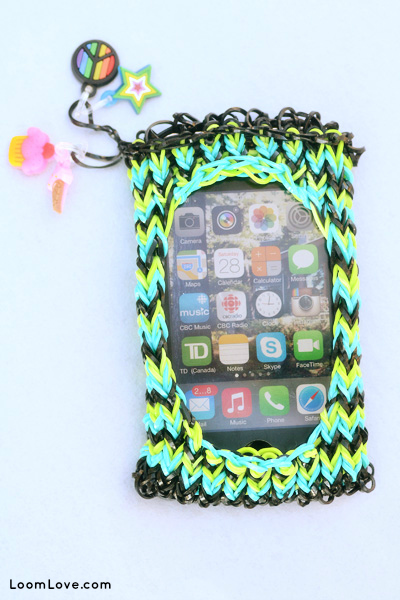 We love the idea of making a Rainbow Loom iPhone case, so we hunted down a tutorial by CraftLife.
Unfortunately, we found the tutorial very difficult to follow. The first time we attempted the case it fell apart when we took it off the loom.
We put several more hours into our second attempt, and thankfully our aunt came to the rescue and figured out how to finish it without having it fall apart.
We have since learned that CraftLife has created a revised video for making the iPhone case. We look forward to trying it out, hoping that it is easier to follow.