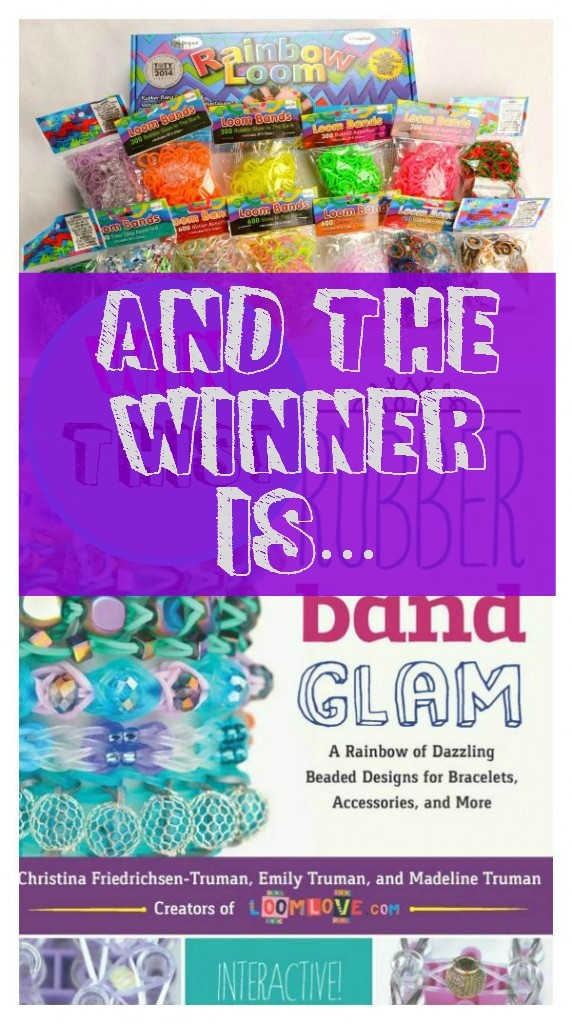 And the winner of the Loom Love Fabulous Giveaway is ……..Kaighan!
Kaighan's comment was randomly chosen by the Random Number Generator: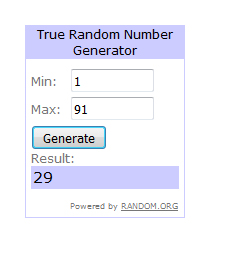 Kaighan wins a copy of our book Rubber Band Glam: A Rainbow of Dazzling Beaded Designs for Bracelets, Accessories, and More published by Quarry Books.
The book has 30 awesome beaded one-of-a-kind Loom Love projects that don't appear anywhere else! Along with photos and step by step instructions, each project has a QR code  that allows you to access the video tutorials for each project.
The winner also receives:
A Rainbow Loom kit that includes the upgrade metal hook
6600 loom bands including bubble bands, electric glow, glow-in-the-dark, glitter, metallic, poker chip, colour changing and Christmas.
Thanks to everyone who entered our contest!!!!