Colour is hugely important when it comes to creating Rainbow Loom bracelets. Changing up the color of your bands will dramatically impact the look of your bracelet.
We get quite a few comments from our readers stating that they like our color combos. This inspired us to come with with a brand new series for Loom Love all about color inspiration.
In each post will feature one of our favorite colour combos and show an example of how it looks.
Today we are going with this fun color combo:

Here's how it looks on the Arrowhead Bracelet: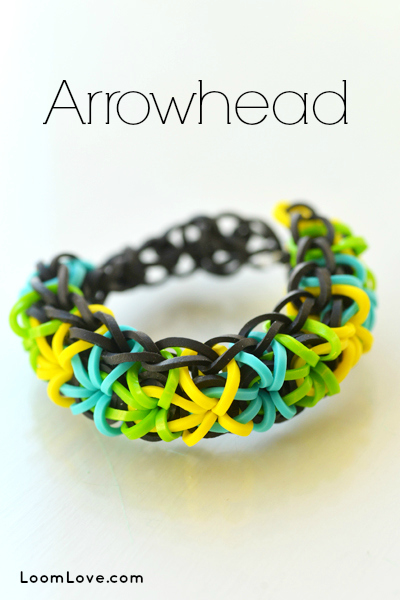 What do you think? If you make a Rainbow Loom bracelet in this colour combo upload it to our Facebook page.