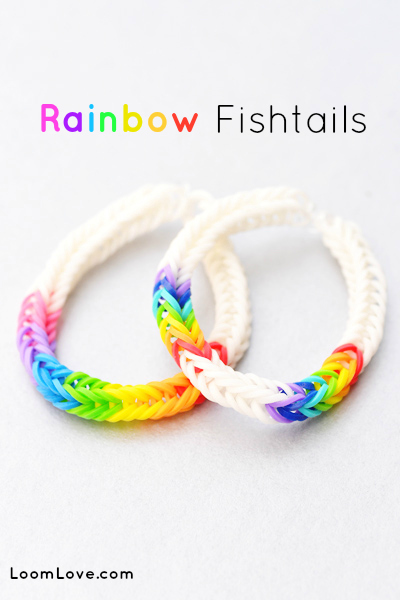 Mixing up your colours is a great way to change the look of your bracelet. Even the ubiquitous Fishtail can be a stand out when you get creative with the color combinations.
We've seen lots of Fishtail bracelets in rainbow colours, but we've never seen them done this way. What do you think of our twist on the rainbow pattern?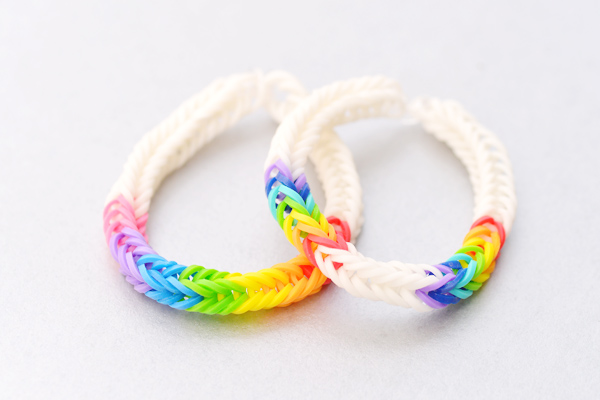 Here they are in black: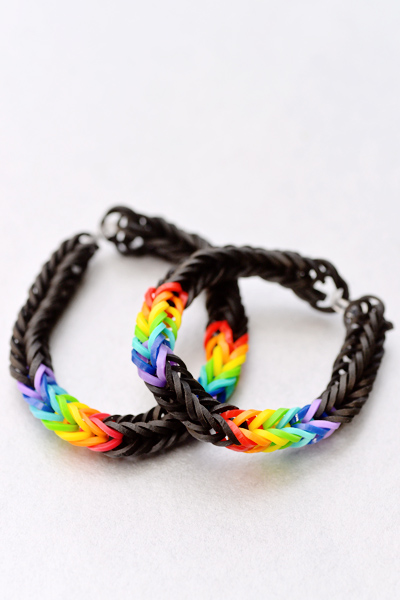 Here we spaced out the coloured bands with black and white bands: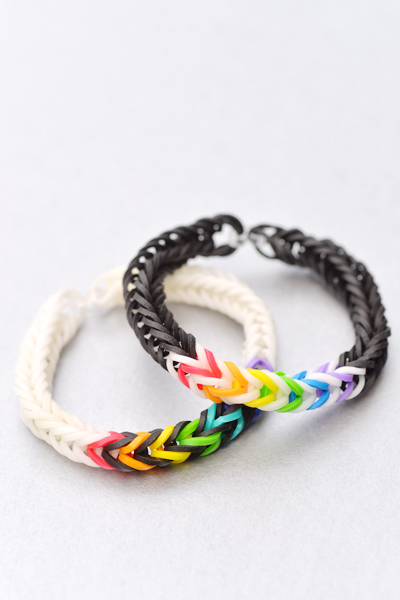 Which one do you like best?