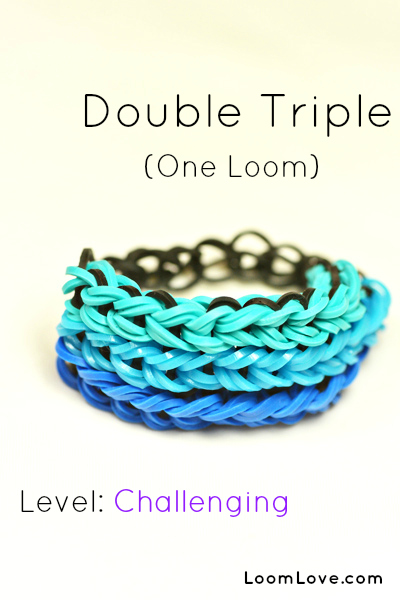 Number of Bands: Approx. 95

We are loving the look of the Double Triple loom bracelet – especially in the above color combo.
The bands get pretty tight, so you need a fairly long extension on this bracelet.
The tutorial that we used to create this bracelet is this one:
We found the instructions weren't that clear on making the extension, so we used this video for that part.
http://youtu.be/ZSdp3_9Ksj4