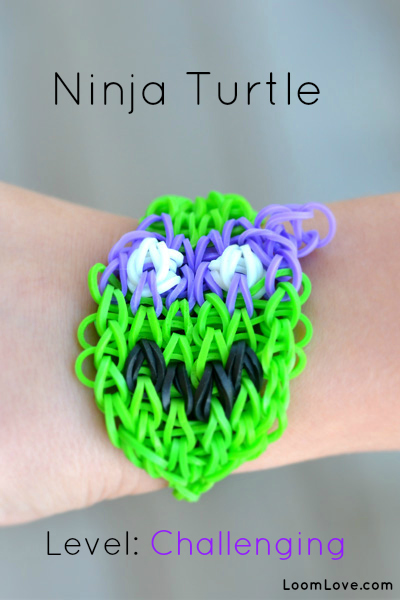 Bet you didn't know that you could make Teenage Mutant Ninja Turtles with your Rainbow Loom?
We didn't either until we found a tutorial on Youtube by RockawayOrthodontics for making Ninja Turtle Bracelets. Brilliant!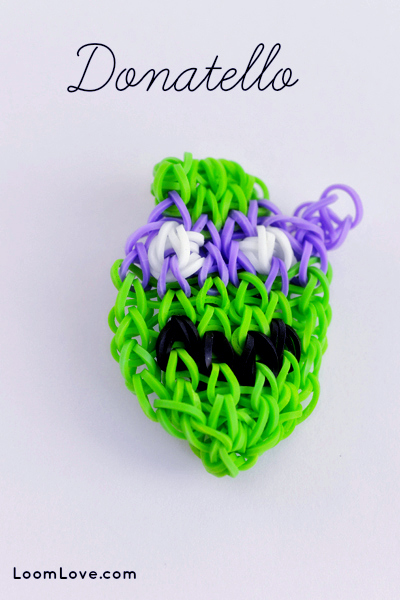 We made this  Donatello bracelet last night, and hope to make the other three Ninja Turtles this weekend.
You should have a few challenging patterns under your belt before you attempt this one.
Here is the tutorial: