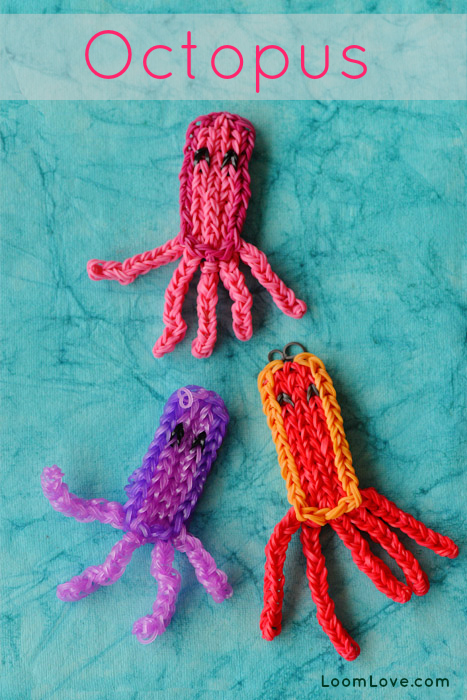 We were just playing around one day with our Rainbow Loom when Mr. Octopus showed up! We loved him so much that we decided to make a Mrs. Octopus.
This is a time-consuming project – and it's not recommended for beginners. If you have a few charms and action figures under your belt and you know how to make a slip knot, then you're ready for the challenge.
Two looms are required to make this project.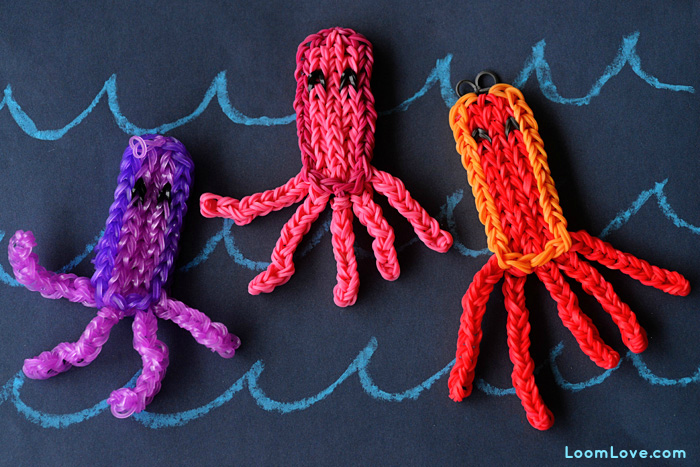 If you would like to make your own Octopus, watch our video tutorial: