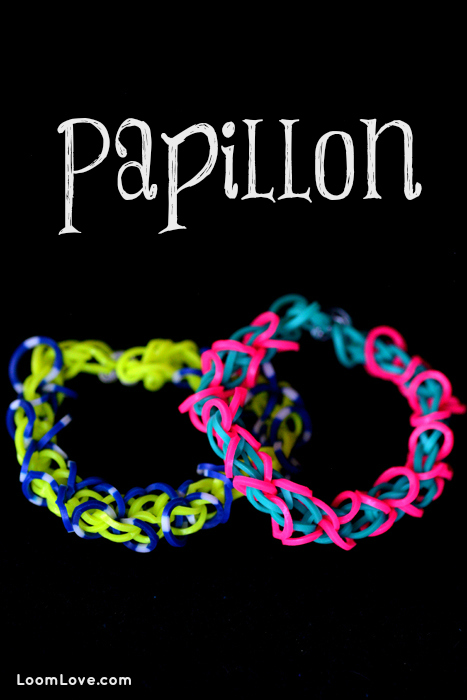 Aunt Susan strikes again! She came up with this simple design that we call the Papillon.
As you know from our stop motion film, we happen to have a Papillon – but to be honest, we didn't name our bracelet the Papillon because of her! (Sorry Rosie!)
The bands that follow the outside of the bracelet kind of remind us of a butterfly – and Papillon is french for 'butterfly'.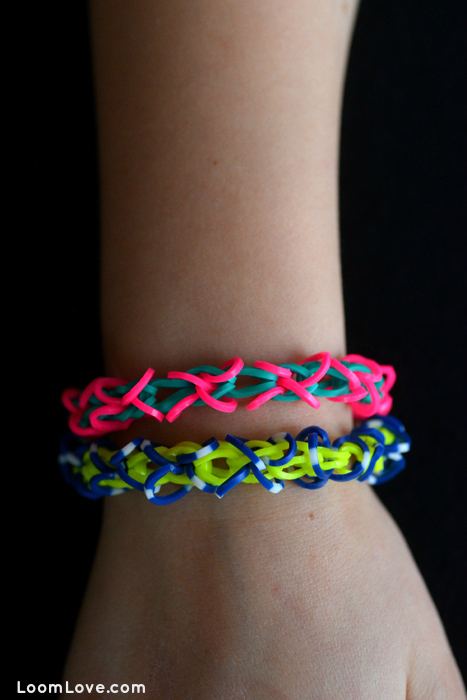 Want to make one? Watch our video tutorial: