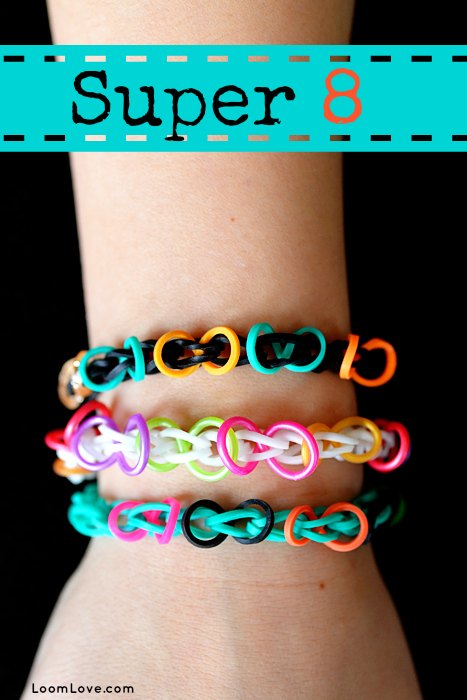 An easy bracelet that looks cool? What more can you ask for in a Rainbow Loom design?
Our Aunt Susan came with this pattern. We call it the Super 8.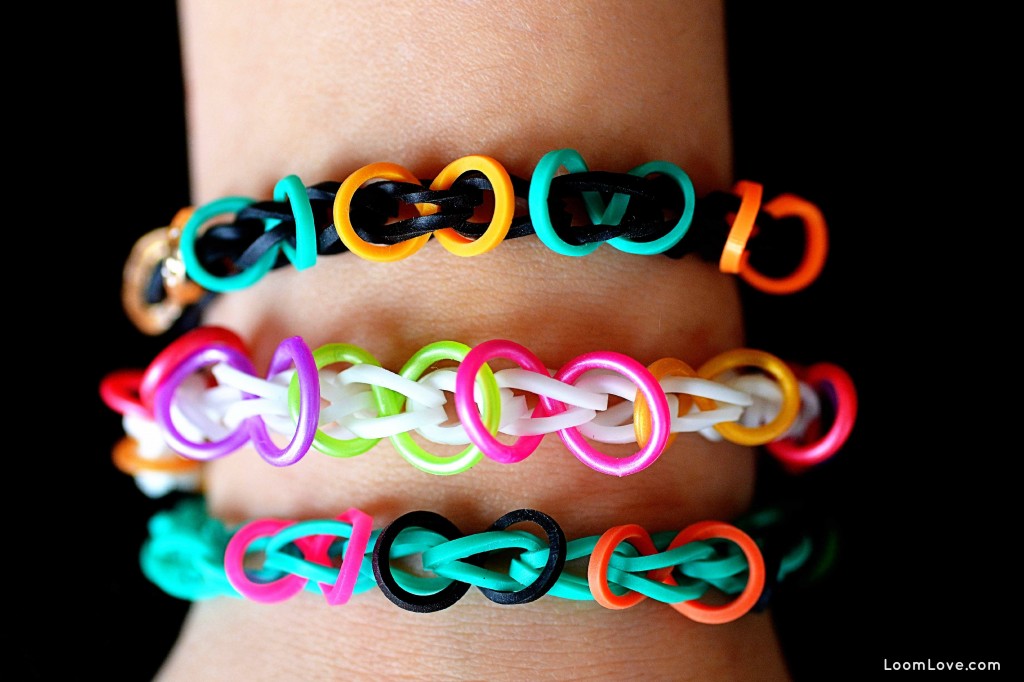 We figured out to make this bracelet on one loom without an extension. Watch our video to find out how! It's a trick that you can use for other bracelet designs too!