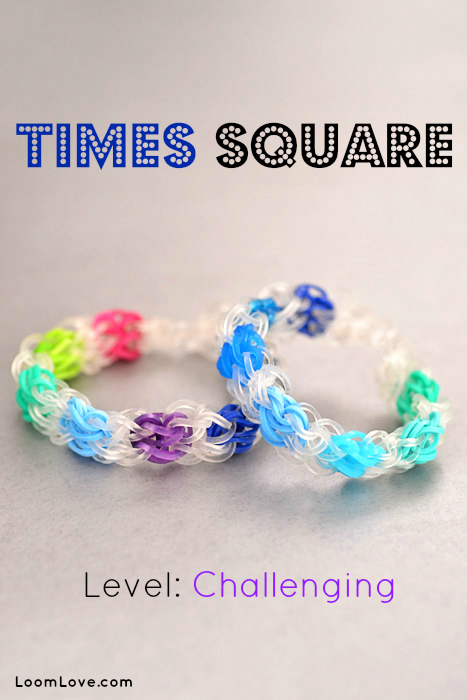 What happens when your amazingly creative Auntie comes for a visit? You introduce her to Rainbow Loom! And what happens next? She uses her creative super powers to come up with her own designs!
Although we'd love to take credit for this fab bracelet, it's our Aunt Susan that came up with the Times Square design. We hope this is the first of many!
You can purchase clear bands to make this bracelet here.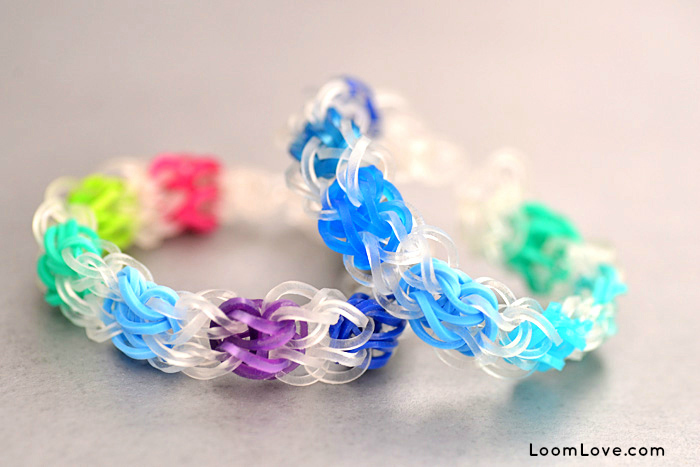 We made a video to help you create your own Times Square bracelet. Enjoy!