The moment you've all been waiting for is here! The winner of the Loom Love Awesome Rainbow Loom Giveaway is Ellis from the UK!
Here is the Rafflecopter screenshot.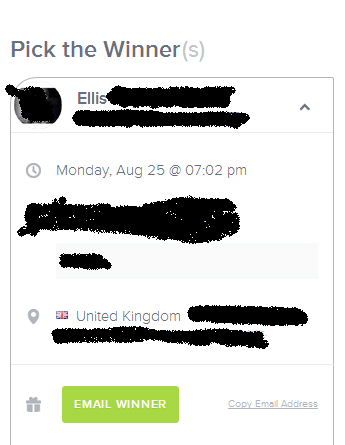 The winner will receive:
A Rainbow Loom kit that includes the upgrade metal hook
6600 loom bands including bubble bands, electric glow, glow-in-the-dark, glitter, metallic, poker chip, colour changing and Christmas.
Thanks to all of you who entered. Stay tuned for our next contest! It's coming soon!