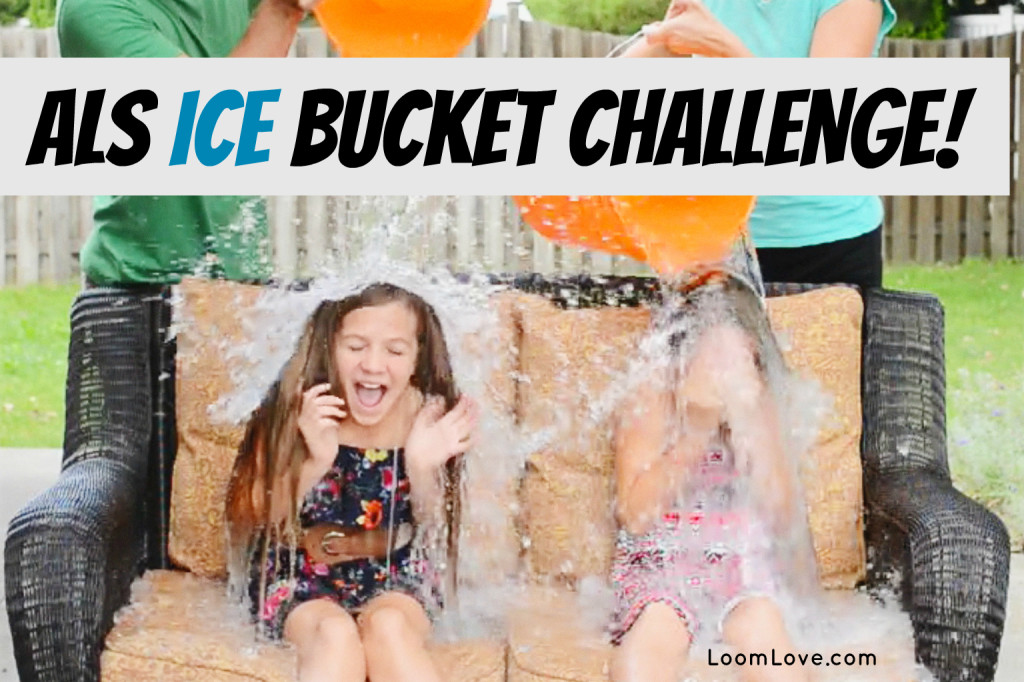 Yesterday we found out that DIY Mommy invited us to take part in the #alsicebucketchallenge. How kind! Us being from Canada and all, ice is really no big deal- to skate on, but to dump on our heads??!?!? Where we live, the summers can get into the mid 30 degrees C (90+ F) range with lots of humidity.  Yesterday, was a comfortable 27 degrees C. Warm enough outside to make us think that this would be easy. From the video you can see we had no worries at all!
We're sure you all know by now that this is a social media phenomenon. Everyone from Lady Gaga to Bill Gates has done it. As a result it has raised heaps of money for a very worthy cause; the search for a cure for ALS (Amyotrophic Lateral Sclerosis) commonly known as Lou Gehrig's disease.
We will be making a donation to our local ALS Society.
Now it's our turn to challenge others to the #IBC; MarloomZCreations, Larry Roberts and Olivia's Looms and Crafts you have 24 hours!
Here is our Ice Bucket Challenge video: