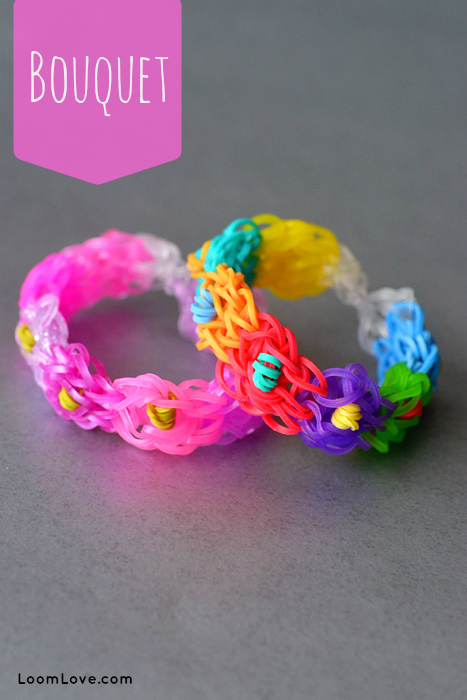 We happen to think the Bouquet, designed by our Aunt Susan, is pure Rainbow Loom eye candy!
It looks fantastic in rainbow colours – but, truthfully, it looks great in almost any colour combo!
This is not a difficult bracelet to make – even for beginners. It's a step up from the Triple Single.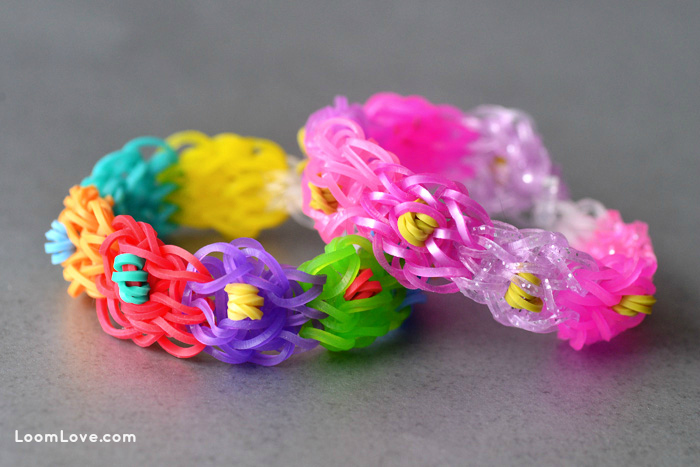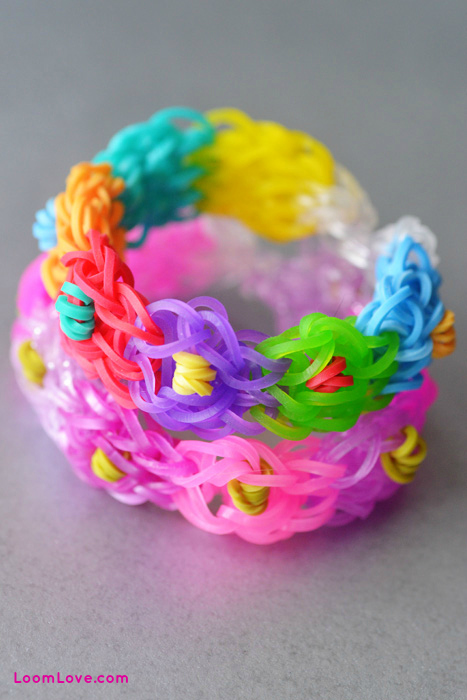 Want to make your own Rainbow Loom Bouquet bracelet? Watch our video: