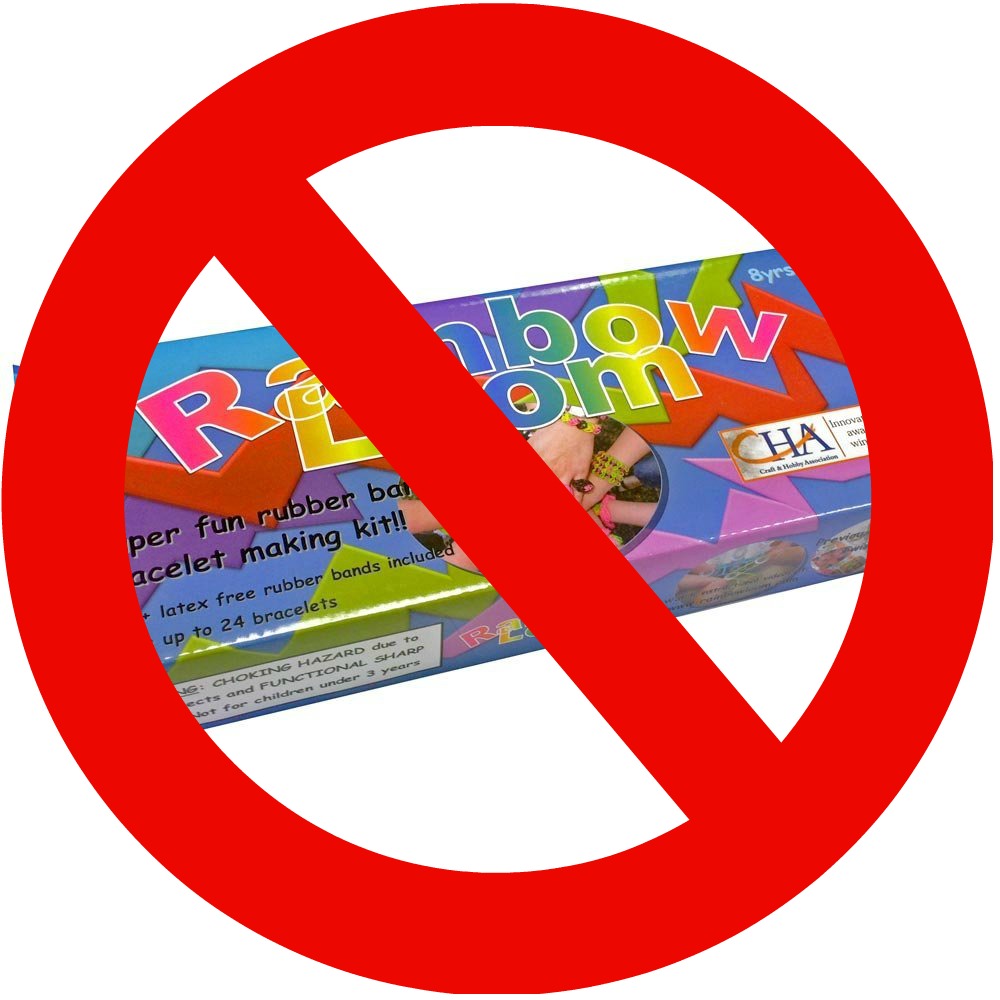 An increasing number of schools are banning the Rainbow Loom; one school in the news recently even banned kids from wearing the bracelets.
Schools are banning Rainbow Loom for two reasons: 1) They're distracting kids from doing schoolwork 2) They are causing arguments among schoolkids. (The kids who don't have looms feel left out.)
What do you think of schools banning the Rainbow Loom? We hope our school doesn't ban them!