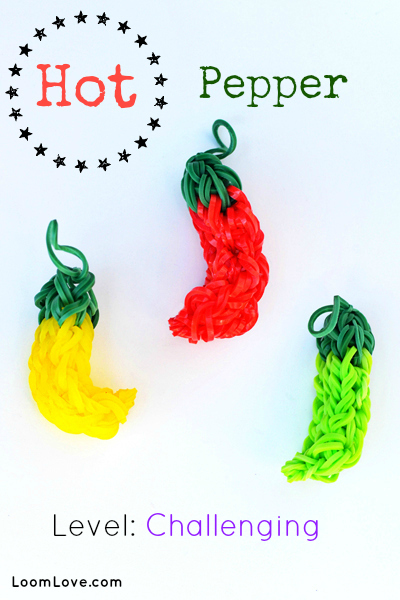 It's time to spice things up around here a little bit with our latest creation: the Red Pepper Charm.
We think it's pretty hot, don't you?
Truthfully, we were experimenting with our Rainbow Loom, trying to come up with a watermelon charm, when our creation suddenly morphed into a hot pepper. Talk about a happy accident! We loved it so much we made one in yellow and green.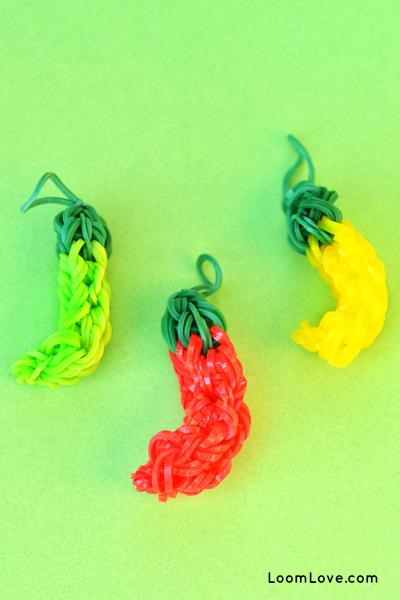 If you think our hot pepper charm is sizzlin', go ahead and make your own! We created a video on how to make it here: