Don't you hate it when you get all excited because you think that you've invented a brand new Rainbow Loom pattern and then you discover that it's already out there?
That's exactly what happened to us with this bracelet. We made several of these before discovering that this pattern was called the Chevron, and it was all over Youtube. Our bubble burst pretty quickly, but we perked up when we realized that we used an EASIER technique to make this design. It's so easy, you'll be whipping these up in no time – and your friends will be VERY impressed.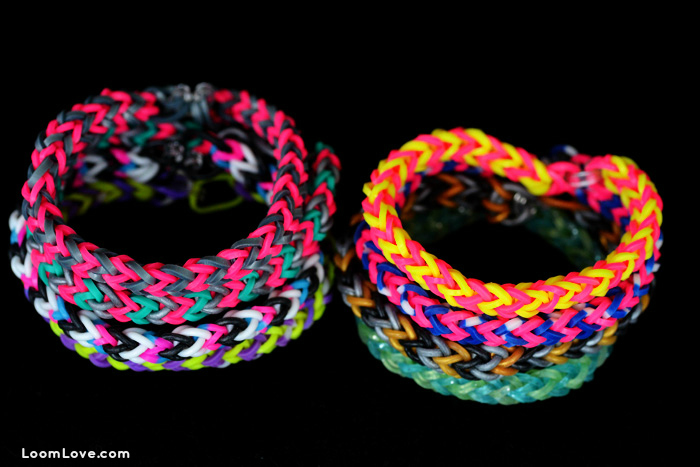 This is one of our favorite bracelet designs – as you can tell!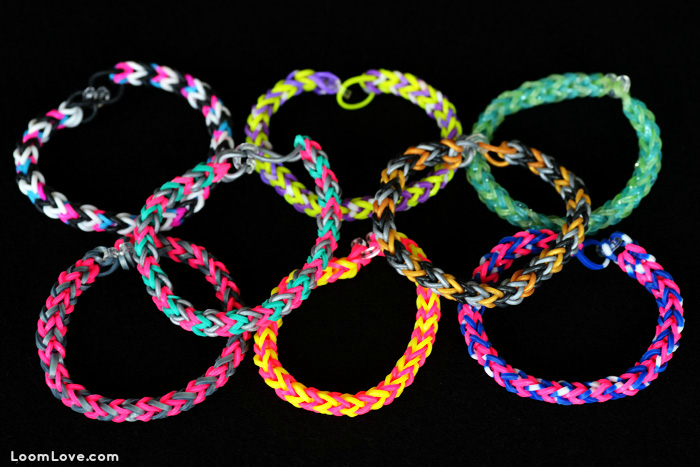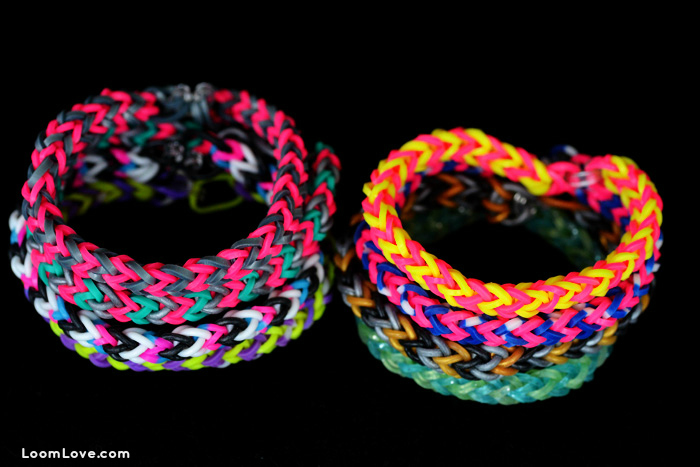 Want to learn our simple technique to make the Chevron? Watch our video tutorial: