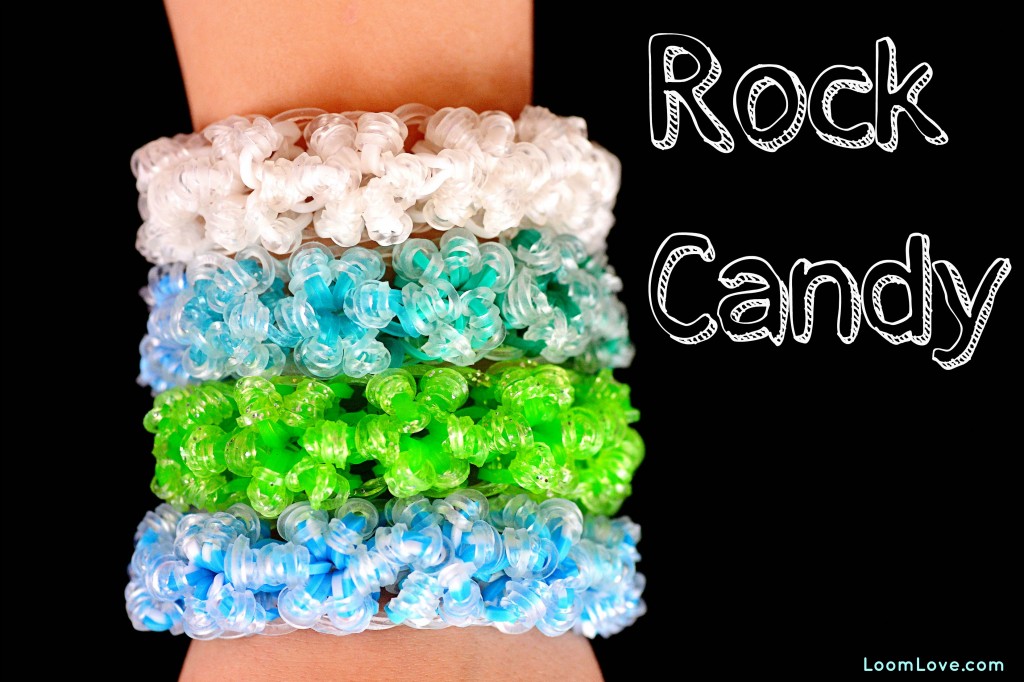 We must have had candy on the brain when we came up with this Rock Candy Rainbow Loom bracelet design!
Truth is, we've always wanted to make our own rock candy, but we never got around to it. A Rainbow Loom Rock Candy bracelet is the next best thing!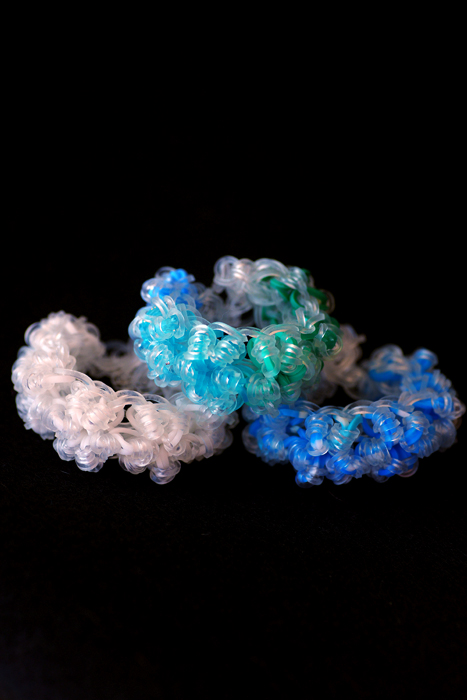 This is one of our all-time favorite Rainbow Loom patterns. It's not that complicated – but it is time consuming.
To get the rock candy effect, use clear bands or glitter bands, along with a solid colour.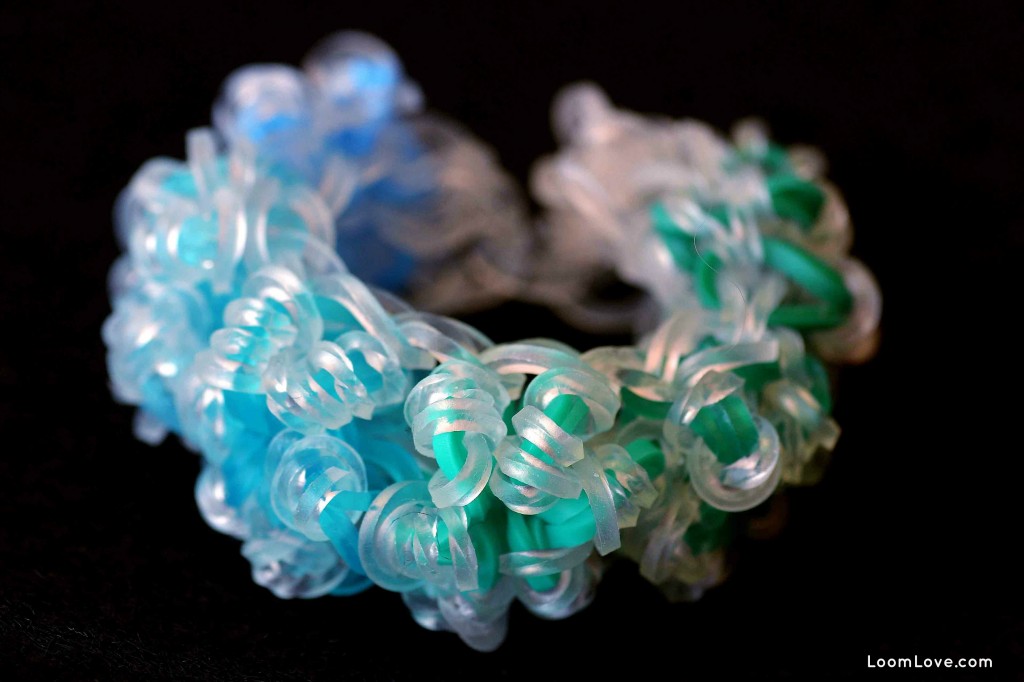 It looks great in any colour!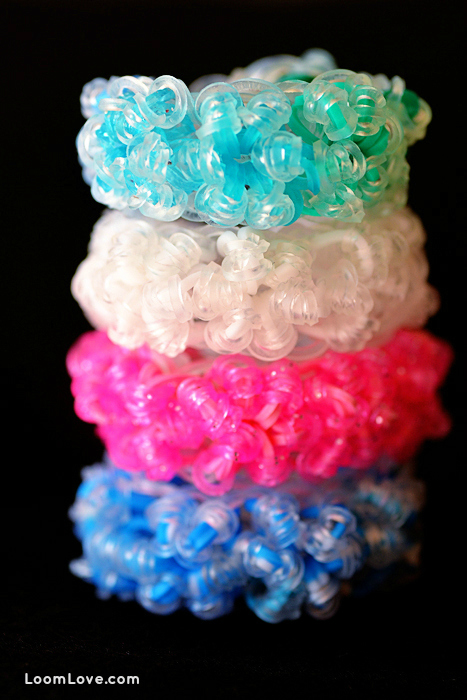 Watch our youtube loom tutorial to learn how to make your own Rainbow Loom Rock Candy bracelet: