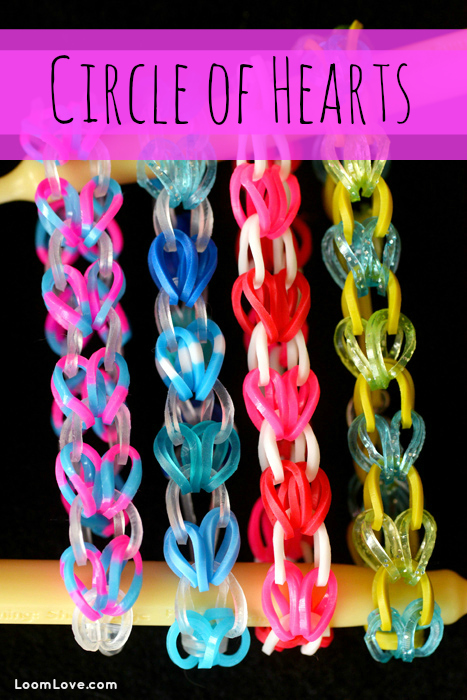 We can't seem to get enough hearts! In the spirit of Valentine's Day, we came up with this Rainbow Loom pattern that we call Circle of Hearts.
Aside from the fact that it's adorable, it's pretty simple to make and it can be made on one loom without needing an extension.
Here it is with glitter bands: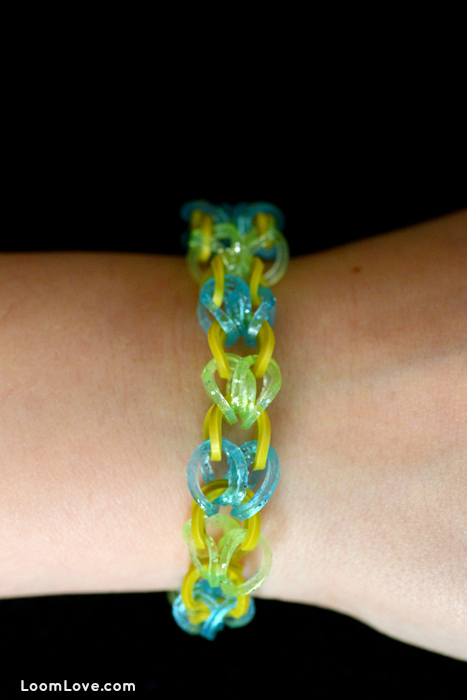 What do you think?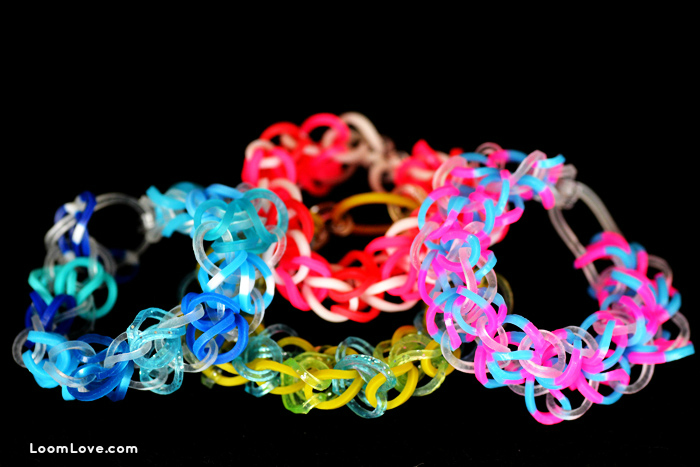 Want to make your own Circle of Hearts bracelet? Watch our video tutorial: