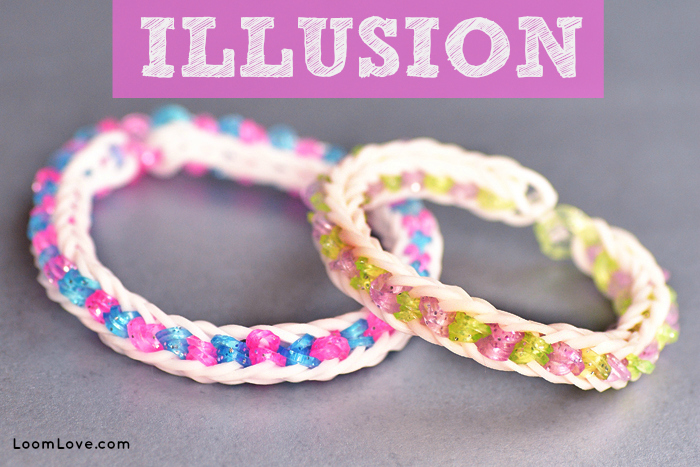 The Illusion Rainbow Loom bracelet is a twist on another one of our Aunt Susan's designs (we'll be posting her original design soon!)
We call it the Illusion bracelet because the bands in the centre (we used our glitter bands) look like beads. You can purchase the glitter bands here.
If you can make a Fishtail bracelet, you won't have any trouble with this design. In fact, we think it's a perfect bracelet for beginners!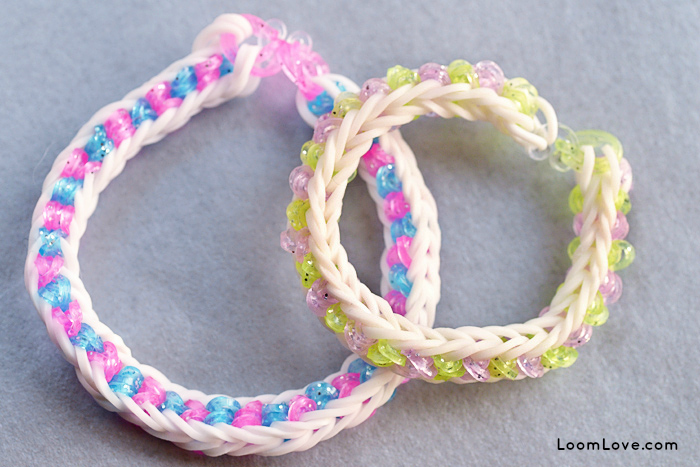 Want to make your own Illusion bracelet? Watch this video: