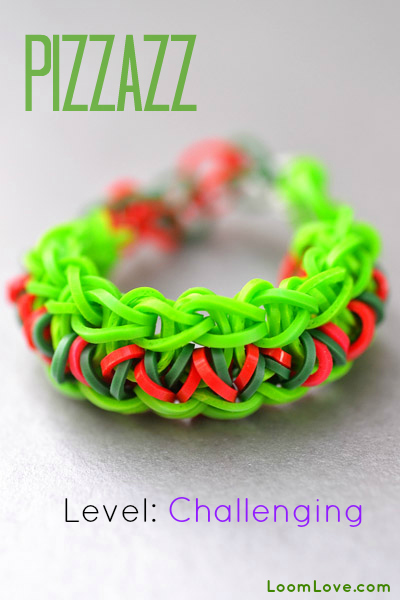 Pizzazz: The quality of being exciting or attractive. Dazzling style; flamboyance; flair.
And that, dear Loomers, is the reason we called our latest creation the Pizzazz Bracelet.
Here it is in some different color combinations: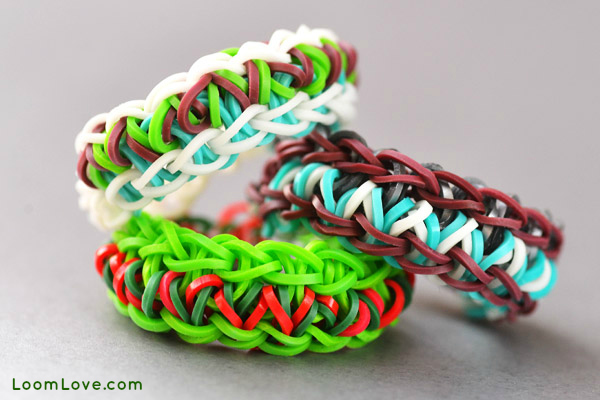 And even more: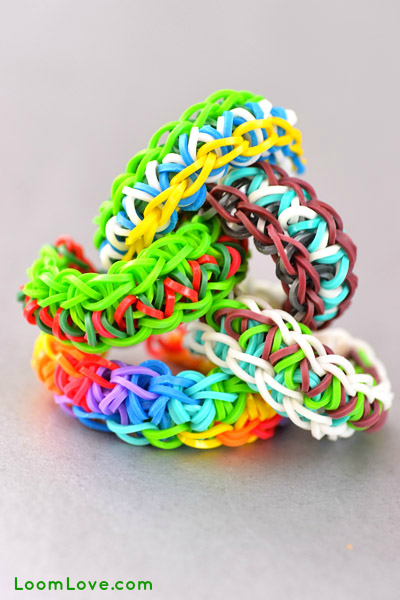 Can you tell we got a little obsessed with our creation? Want to add a little Pizzazz to your Rainbow Loom bracelet collection?
We created a tutorial. Here it is: