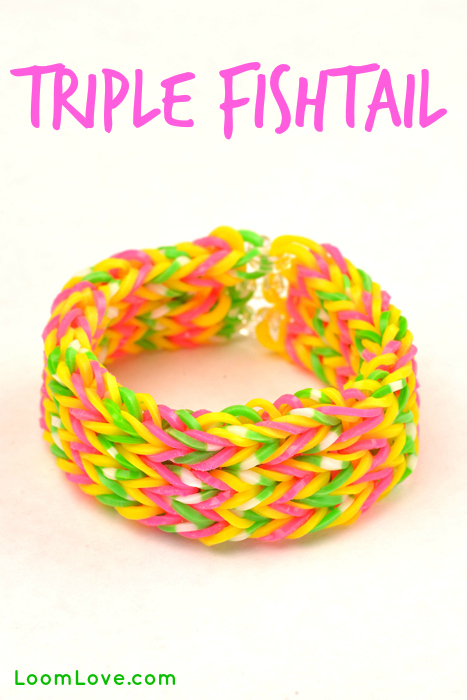 As with most loomers, the Fishtail was one of the first bracelets we learned to make – and it still holds a special place in our hearts. It's a simple, great looking design.
The Triple Fishtail, by TutorialsbyA, is quite a bit more complicated and time-consuming – but it is a beauty and definitely worth the effort!
Want to make your own? Watch this tutorial by TutorialsbyA.