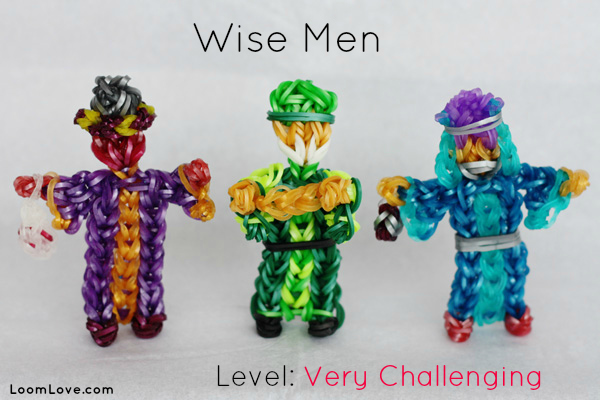 We're beginning to think that PG's Loomacy has magical powers. He's like the Michelangelo of Rainbow Loom.
PG's latest masterpiece is the Christmas Nativity scene. We don't have time to create the entire scene, but we (thanks Aunt Susan!) decided to give the Wise Men a whirl.
We love how they turned out and can't wait to try more of PG's designs!
Here is the video tutorial for the Wise Men: