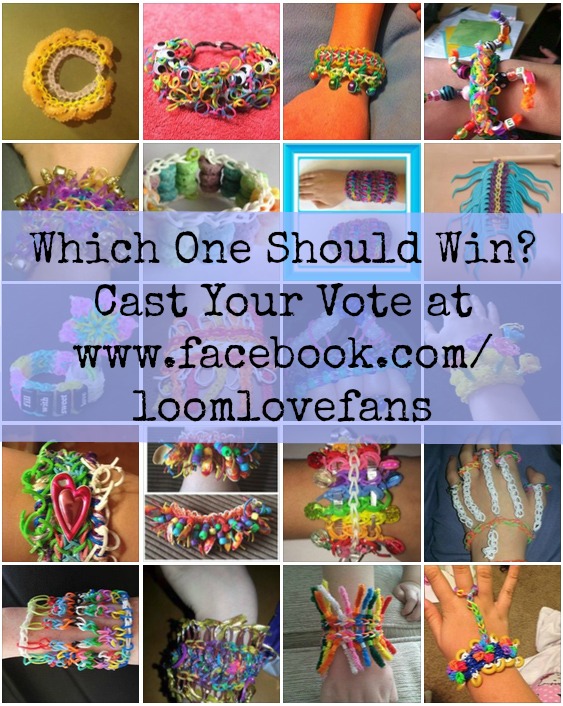 Hey Loom Love Fans, it's time to vote! We have chosen our 20 favourite Wacky Bracelets. It was a VERY tough decision! We had oodles of entries – and lots of amazing, wacky creations to look through. Thanks so much to everyone for participating in this fun contest. We will be having another one soon, so stay tuned!
Meantime, please 'like' your favorite bracelet here. Facebook fans will have until 11:59pm Eastern, Feb. 7, 2014 to vote. The bracelet with the most Facebook 'likes' wins. Contest winner will be announced on LoomLove.com and Facebook on Sunday February 9, 2014. Contest is open to residents of the US and Canada.
The winner will receive an awesome loom band storage case filled with approximately 4,000 loom bands – many of which are rare. It includes tie dye, metallic, neon, glow in the dark, jelly and clear bands.
Good luck everyone! Vote here. Comments do not count as votes; you must like the bracelet on Facebook.