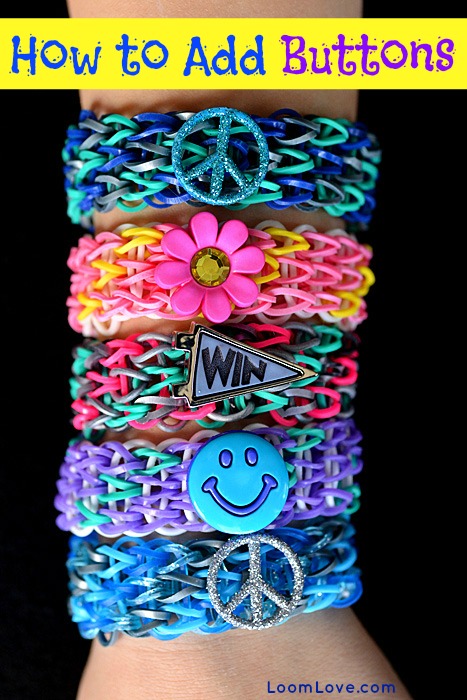 We're going to let you in on a secret. One that will save you money – and make your Rainbow Loom experience even more fun (is that even possible?)
Good, old-fashioned buttons can be easily added to your RL bracelets instead of charms. In fact, we think they look even better!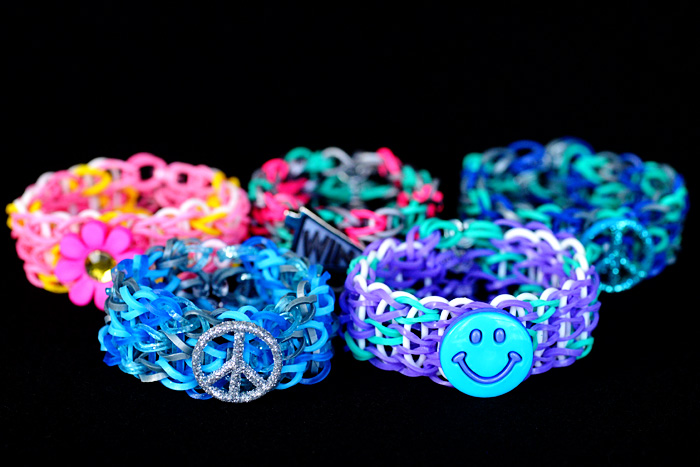 We found our buttons at Michaels and Fabricland, but you can find them at any craft or sewing store.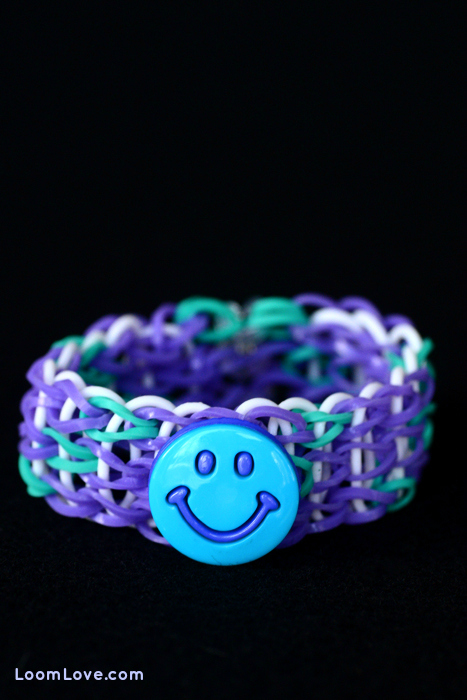 We created a video that shows you how to attach a button to a Triple Single Bracelet. You can apply this technique for adding buttons to most patterns. Here is the video: