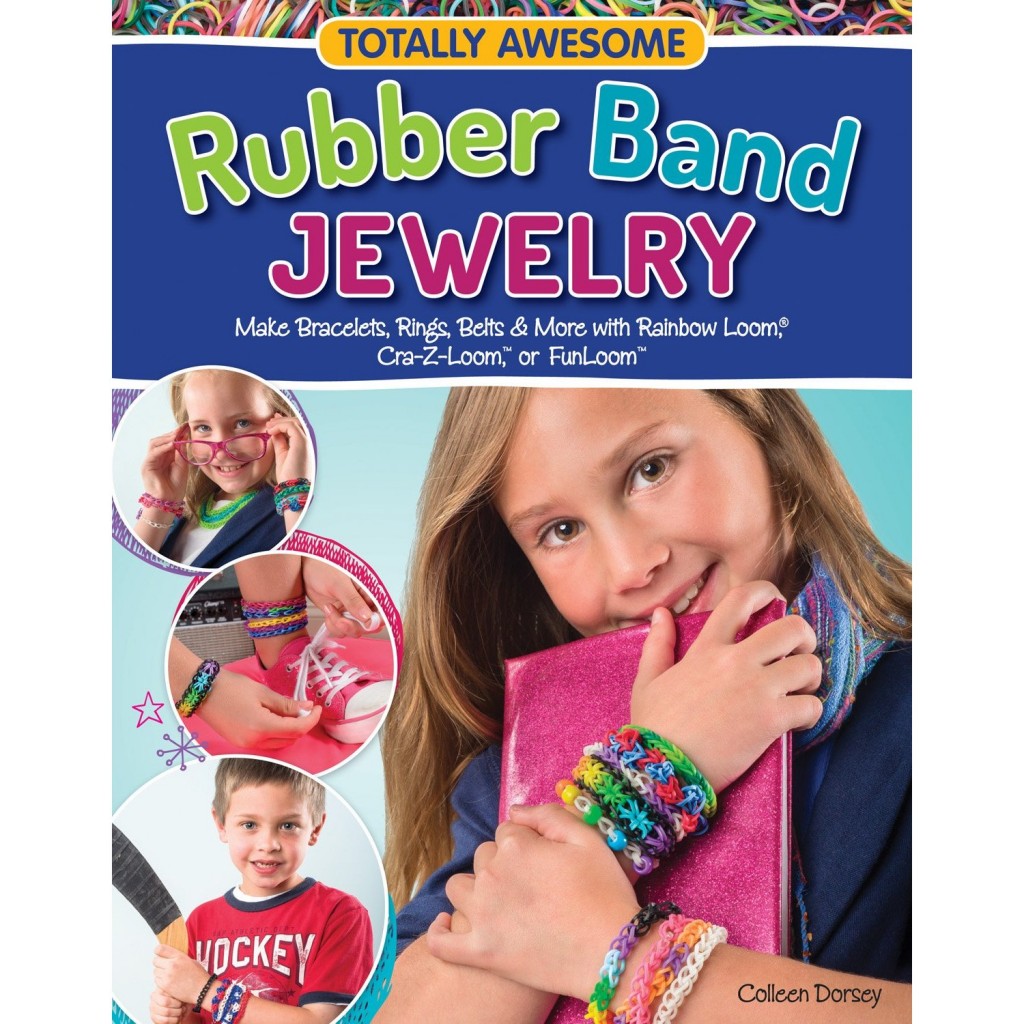 If you are new to the Rainbow Loom, you'll want to check out Colleen Dorsey's Totally Awesome Rubber Band Jewelry.
This book is ideal for anyone who has just started looming. It offers clear instructions with photos and diagrams for 10 different Rainbow Loom designs – most of which are easy peasy.
Another nice feature of the book is that it offers tips and tricks (i.e. how to make slip knots; how to add extensions; how to finish bracelets; how to add beads), as well as ideas for colour combinations.
One thing we found a bit confusing is that some of the bracelets in the book have different names. For instance, the book calls the Triple Single, Triple the Fun; and the Zig Zag, the Back and Forth.
If you are already a Rainbow Loom whiz you won't get much out of this book. If, on the other hand, you are buying someone a Rainbow Loom as a gift and you want the perfect accompaniment, buy this book! (We are donating a few Rainbow Looms to a local charity and we bought some of these books to go with the looms.) Although Youtube is an excellent resource for making Rainbow Loom projects, Totally Awesome Rubber Band Jewelry is ideal because you don't need access to a computer. You can slip the book into your backpack and bring it to school with you – that is, unless Rainbow Loom has been banned at your school.