If you love Rainbow Loom, there's a good chance you are going to be smitten with round loom knitting! We learned how to round loom knit a few weeks ago when we went to a class at our local library. During the class, we were taught by Tracy from LeeLee Hats to make baby hats which are donated to NICU babies. To date, LeeLee Hats has donated over 46, 350 handmade hats!
We couldn't believe how much fun it was to learn how to knit on a round loom. Even our mom is hooked!
So far we've made more than a dozen hats to donate.
We used a 24-peg loom for this project. You can purchase a round loom here.
There is also a set of four looms here.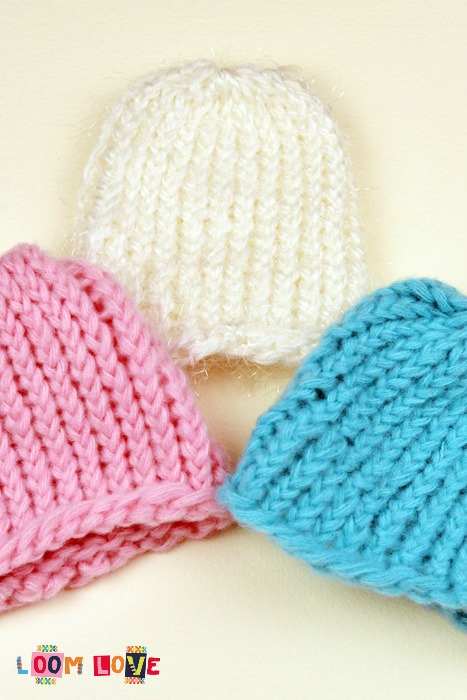 Once you learn how to make a baby hat on the round loom, you can learn more advanced projects. In fact, you can knit just about anything on a round loom.
We decided to make a tutorial on how to knit a baby hat on a round loom. If you are a beginner, this video will teach you everything you need to know!