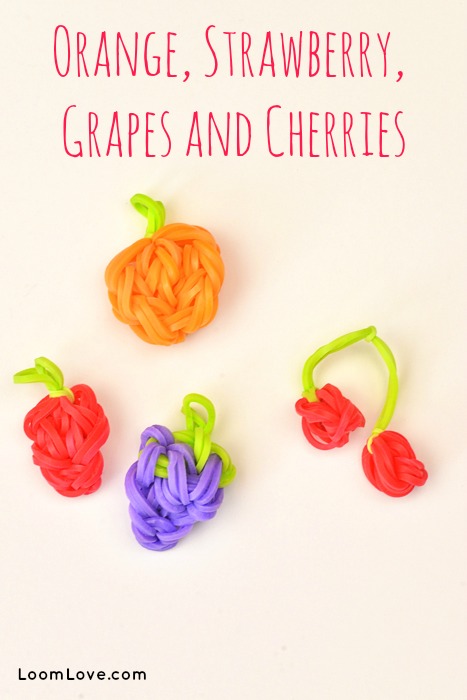 If you just can't seem to get enough of Made by Mommy's Fruit Off the Loom, you will love today's post. All of these designs are done using a Rainbow Loom hook. (No loom required!)
Here's how to make a Fruit Off the Loom Orange:
A Strawberry:
Some cute Grapes:
Cherries:
What about some Watermelon?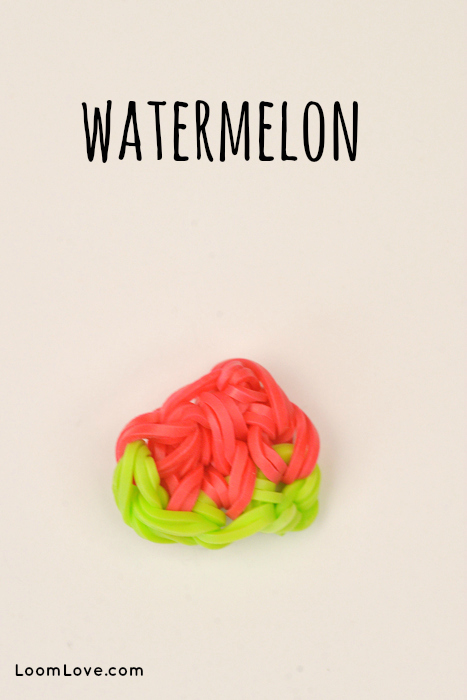 Here's the video: