One of the hottest trends in parties is the Rainbow Loom Party. If you're thinking of throwing one, and you're looking for Rainbow Loom Party ideas, you've come to the right place!
If you decide to have a Rainbow Loom party, make sure you contact the kids who are invited to see if they have a Rainbow Loom. If there are kids without them, you could buy a few extras for them to use or lend them from other friends. If you are feeling generous, you could give Rainbow Looms out as favors. (Hey, it's cheaper than Chuckie Cheese or going to a spa!)
For larger parties, why not have a Rainbow Loom station along with other crafts? You could offer up Rainbow Loom cases for each child (you can buy them at the dollar store for $3 each), and have the kids decorate them. Here is an example from Allison's Custom Creations: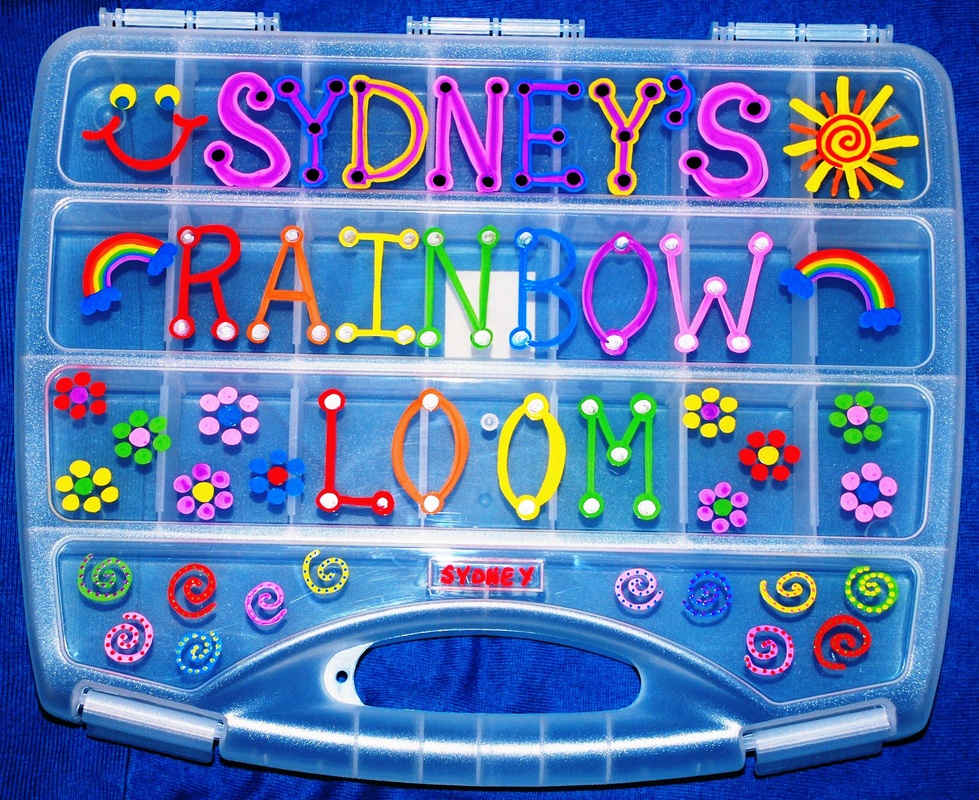 Everything from the cake to the streamers could be rainbow themed. Even the invitations! These ones are free printables from Love Stitched: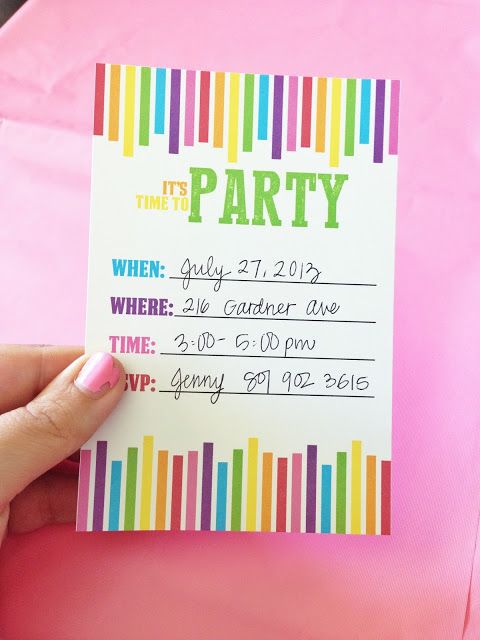 Why not offer up rainbow cake: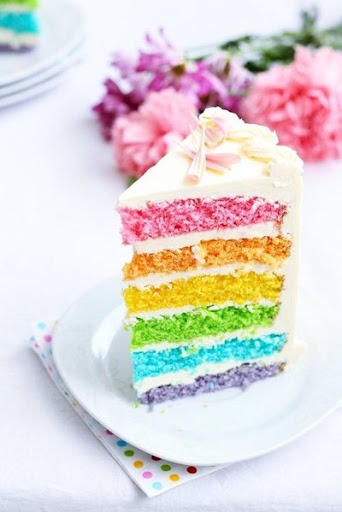 Photo: Pinterest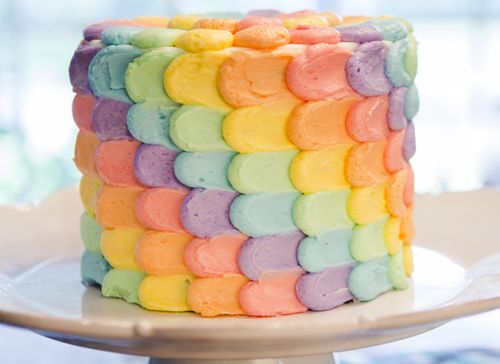 Photo: Prickly Poppy Bakery
Some Rainbow Juice to wash it down: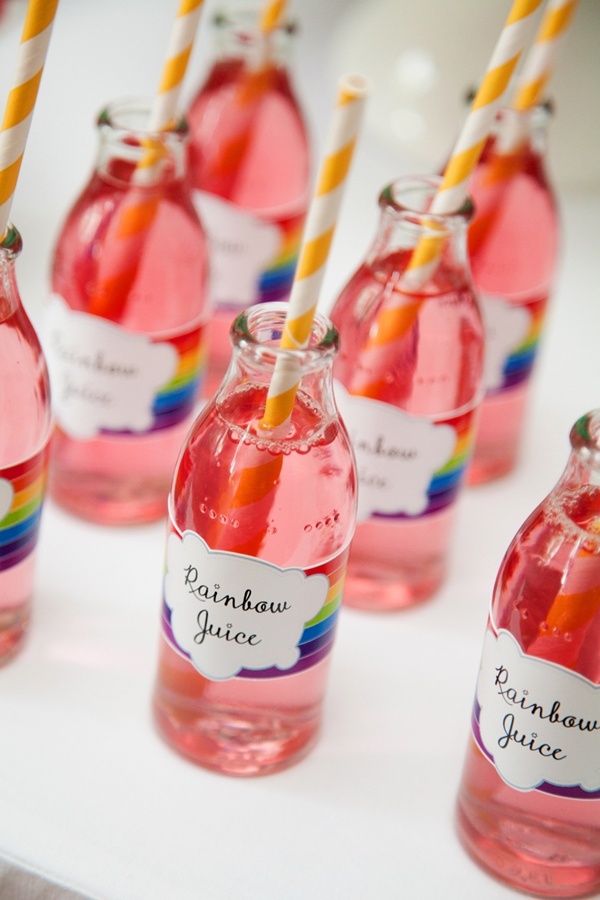 Photo: Just Call Me Martha
Loving this rainbow decor:
Photo: Unknown
Rainbow pom poms! Here's how to make pom poms.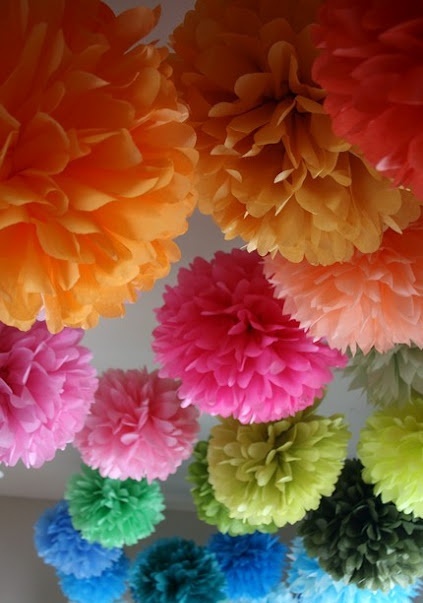 Photo: Pinterest
If you want to give out favors along with the Rainbow Loom Bracelets that kids make, why not rainbow licorice and Rolo candy?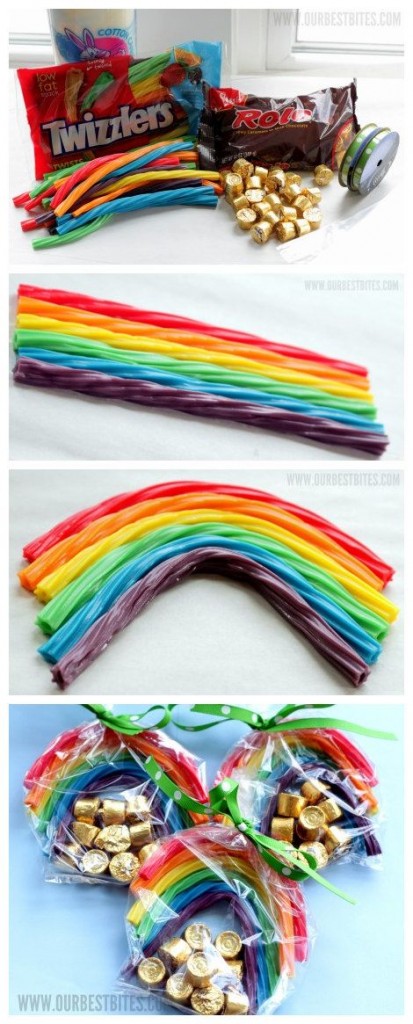 Photo: OurBestBites.com
Speaking of candy, check out this Rainbow themed Candy buffet: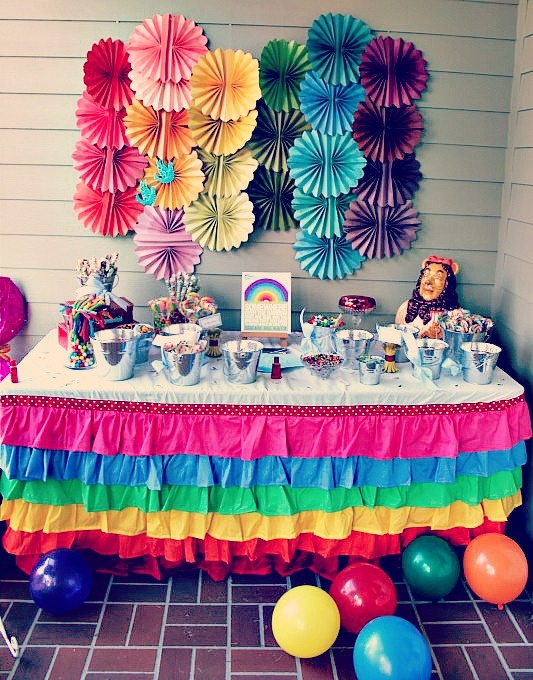 Photo: Southern Belle's Charm
For older kids, flowers add elegance to the rainbow themed table.  (Fill the wine glasses with juice:))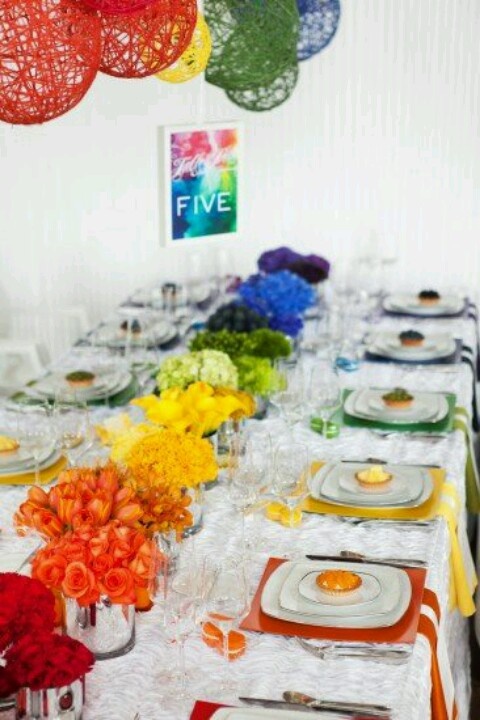 Photo: Pinterest
Here is a cute way to set up your Rainbow Loom station: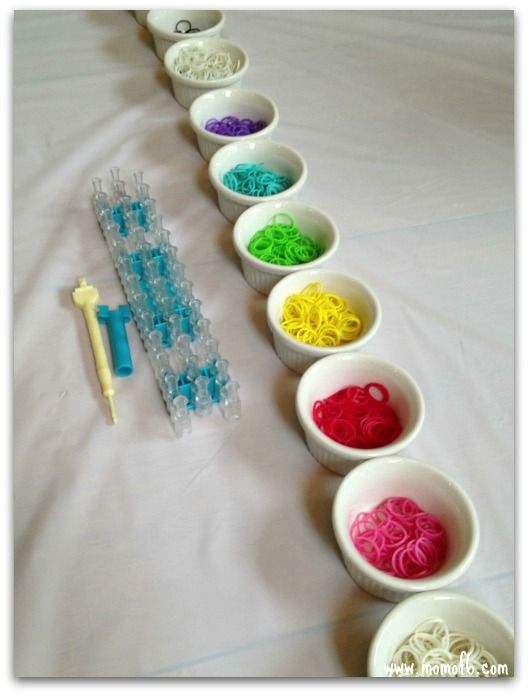 Photo: Momof6.com
Do you have any Rainbow Loom party ideas to share?